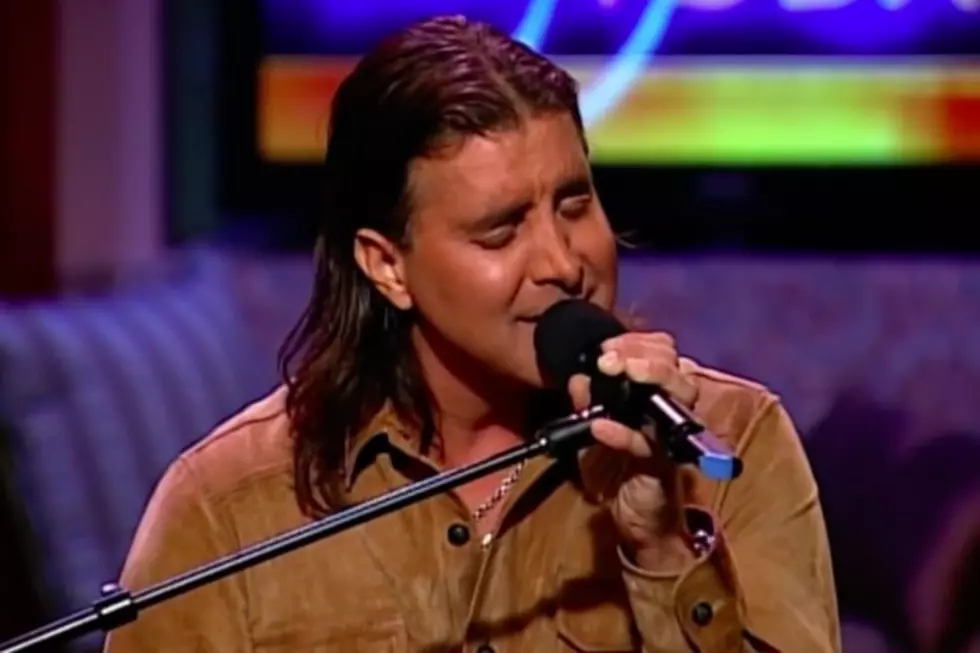 Scott Stapp's Family Members Accuse Him of Plotting to Assassinate the President
YouTube
The sad saga of Creed singer Scott Stapp's public breakdown just keeps getting worse.
Stapp, just days after reportedly missing a court-ordered mental health evaluation, is back in the news following a call to the police by his estranged wife and her sister, who accused him of threatening to assassinate the President.
TMZ reports that Stapp's sister-in-law phoned a 911 dispatcher saying "he was cruising around his neighborhood, shirtless on a bicycle" and claiming to be a CIA agent on an assassination mission. During the call, which lasted roughly 40 minutes, Stapp's wife got on the line and added that he'd printed out roughly 600 pages of documents that he claimed he'd gotten out of CIA archives online, stuffed them in a book bag and taken off on his bicycle.
The article adds that Stapp placed his own 911 call while this conversation was taking place, accusing his wife of stealing his truck.
When police arrived on the scene, TMZ's sources say Stapp told them his wife's alleged concern was a front, and accused her of having him locked up after stealing millions from him. Somewhat incredibly, the article adds, "In the end, police determined Scott did not show enough signs of mental instability to warrant a psych hold."
As previously reported, Stapp's displayed a tremendous amount of erratic behavior lately, and no matter what's really going on here, we hope he's given the help he needs to deal with whatever issues he's facing.
See the Mug Shots of Scott Stapp and More Rock Stars
More From Ultimate Classic Rock