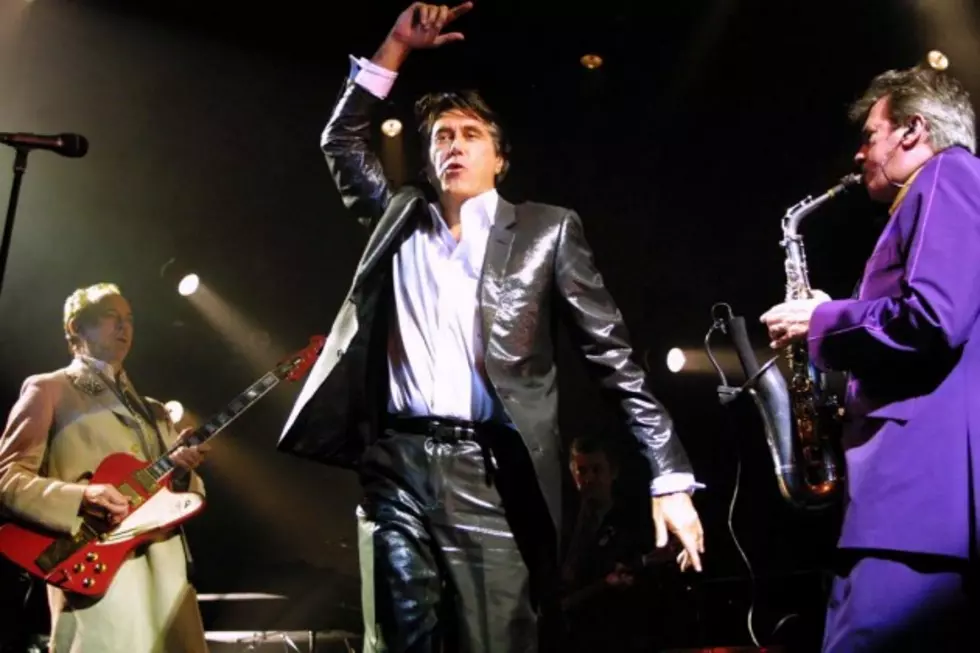 Roxy Music Announce Their Breakup
Scott Gries, Getty Images
While Roxy Music's new-millennium reunion didn't get as much attention as other, more high-profile, comebacks over the past 15 years, up until a few years ago, they were still working together. But it looks like they've called it quits for good this time.
According to guitarist Phil Manzanera, the group probably won't be performing together again. "I don't think we're going to do any more shows," he told Rolling Stone.  "I think our job is done. When we stopped touring in 2011, [saxophonist] Andy [Mackay] and I looked at each other and said, 'Our job is done here.'"
The group reunited in 2001 to celebrate its 30th anniversary. Since then, they've toured intermittently, but have recorded no new music. Singer Bryan Ferry has said that he had no interest in recording with the band. That's one reason, Manzanera explained, for the latest band breakup.
"Musicians like to do new things," he said. "It's unfortunate for the fans, really, because they would like you to play the same old stuff forever and ever. And they go see it and they feel like, 'Man, they aren't as good as they used to be.'"
The last time Roxy Music released an album was 32 years ago, when 'Avalon' came out at the dawn of MTV. But that doesn't mean there won't be any more Roxy product. In fact, they have two box sets coming out next year focused on their first two albums, Manzanera said.
In the meantime, Ferry has a new solo record, 'Avonmore,' due on Nov. 17, and Manzanera co-produced Pink Floyd's upcoming album, 'The Endless River,' which comes out on Nov. 10. He's also a member of Floyd guitarist David Gilmour's solo band, which may hit the road next year.
More From Ultimate Classic Rock