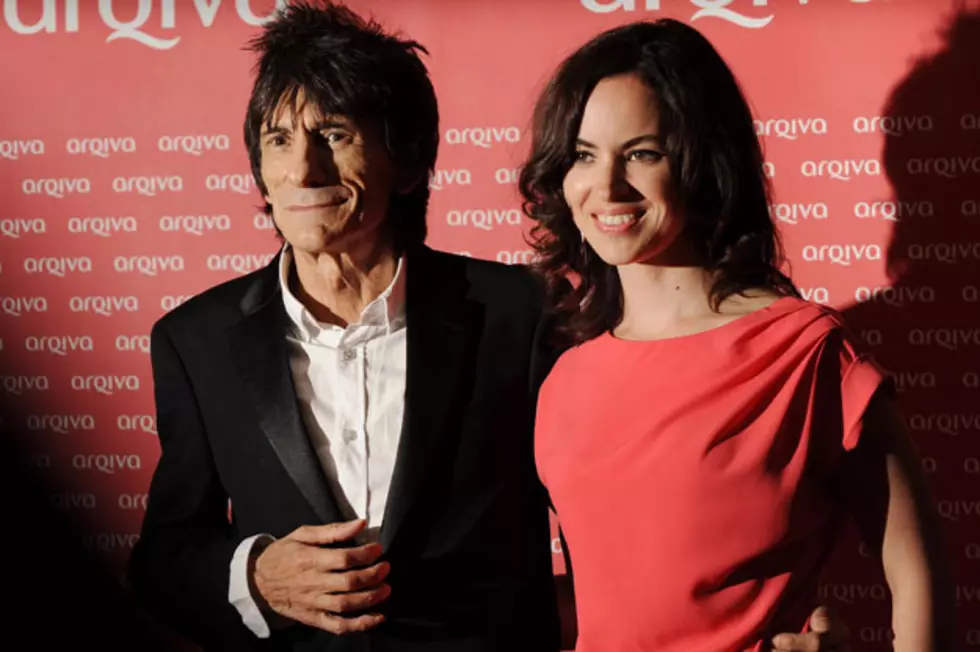 Rolling Stones' Ron Wood Engaged to Sally Humphreys
Stuart Wilson, Getty Images
Sorry ladies, Ron Wood is off the market! The 65-year-old father of four popped the question to girlfriend Sally Humphreys, who he's been dating for six months. The 34-year-old Humphreys is Wood's third wife, coming just four years after his separation from Jo Wood.
British tabloid the Sun reported the engagement on Monday night, citing a source who says Wood was always attracted to Humphreys, but she was in a relationship. "They've been inseparable for months and he decided to tie the knot again," the source says. "Keith Richards has been laughing about it. He's sick of buying him wedding presents."
Stepson Jamie told the Sun earlier this year that Humphreys is different from the other women Wood dates. "Sally's not one of the bimbos he usually goes for. She's exactly what he needs. I don't think he can keep up with bimbos any more."
According to reports, Wood had to secure his finances before popping the question to Humphreys. Earlier this month Jo set up an auction to sell a treasure trove of his personal items and memorobilia, including stage clothing and two of his Fender guitars. The divorce was finalized in 2011.
The Rolling Stones guitarist was married to Krissy Findlay from 1971 to 1978.