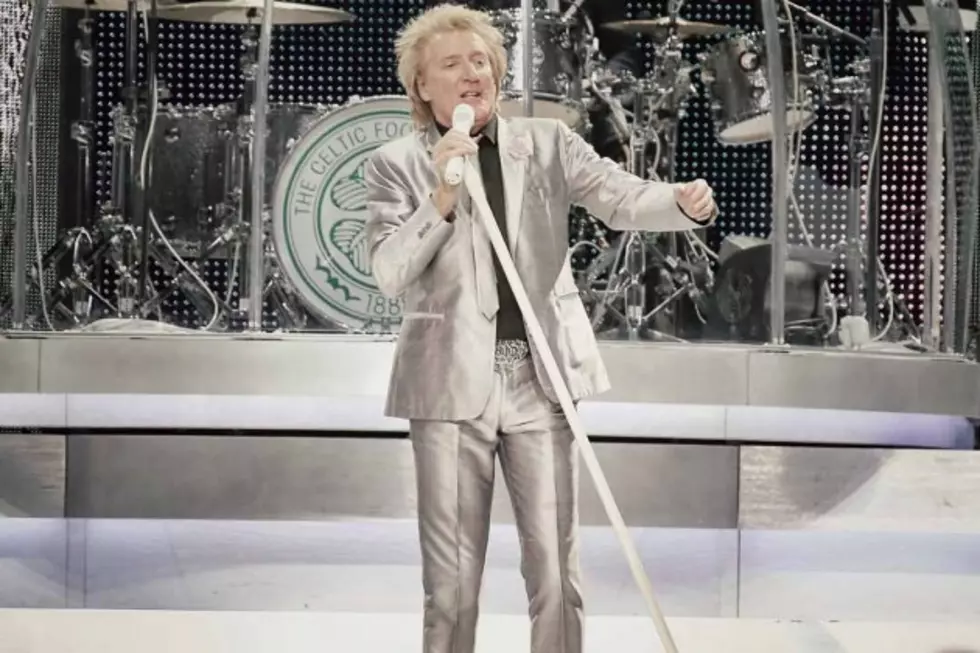 Rod Stewart Celebrated His Birthday With a Faces Reunion
Neilson Barnard, Getty Images
Rod Stewart celebrated his 70th birthday over the weekend at his home, and his former Faces bandmates Ronnie Wood and Kenney Jones were there. And they did something fans have been asking for since the mid-'70s: They played some songs together.
Hello! reports that Stewart's wife, Penny Lancaster, threw the party for him in their Beverly Hills home. The bash featured a '40s theme, reflecting the decade of Stewart's birth. In addition to a performance by the Glenn Miller Orchestra -- which includes more than a dozen and a half members but not the famed big-band leader, who died the year before Stewart was born -- Stewart sang some songs from the era, just like he's done on five albums since 2002.
But the big news here is that Stewart, Wood and Jones (who made up the classic lineup of the band along with Ronnie Lane, who died in 1997, and Ian McLagan, who passed away in December) performed some songs together as tribute to McLagan. A source confirmed that 120 lucky guests were on hand to witness the sorta reunion.
Jones wrote about the night on his Facebook page earlier this week, telling followers, "Great night and played with my mates Rod and Woody. Only two songs but it was fun."
With that behind him, Stewart will complete his Las Vegas residency next month and then most likely get back to work on his next album, a follow-up to 2013's 'Time,' his first record of new material in a dozen years. Back in November, he said he had "songs coming out of my bum." We're guessing a few more have surfaced since then.
See Rod Stewart's Spouse in Our Video of Hottest Rock Star Wives
More From Ultimate Classic Rock