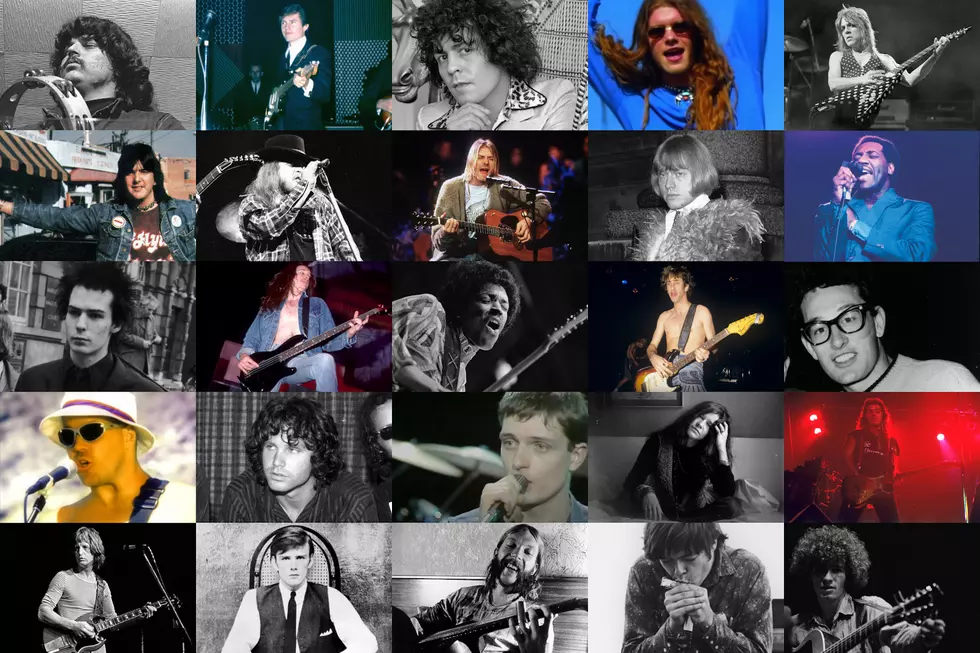 30 Rockers Who Died Before 30
UCR
Many musicians have had their lives cut short because of bad luck, addiction or their personal actions.
In some cases, they died in tragic accidents, just as they were enjoying their height of fame. Such was the case for Duane Allman, who died just a few short months after the Allman Brothers Band's commercial breakthrough, At Fillmore East.
Flying – though generally regarded as the safest form of transportation – has proven tragically unlucky for many over the years. Buddy Holly, Randy Rhoads and members of Lynyrd Skynyrd are among those who have perished in a plane crash.
Then, there's the old rock cliche of drug use. Addiction, sadly, is a plague that has claimed many of music's greatest artists. Jimi Hendrix and Janis Joplin are among the long list of legends who died of an overdose. Drugs were also part of Kurt Cobain's tragic story, leading the Nirvana frontman to take his own life in 1994.
Hendrix, Joplin and Cobain are also part of the so-called 27 Club, an ongoing list of musicians who happened to die at the age of 27. Rolling Stones founder Brian Jones is a member, as is Badfinger's Pete Ham and Doors singer Jim Morrison.
Below, we've assembled a list of 30 musicians who died before the age of 30. Though each of their stories is different, one thing remains true: All of them left an indelible mark on music during their too-short time.
30 Rockers Who Died Before 30
Many had their lives cut short by bad luck, addiction or their personal actions.
Rock's Tragic '27 Club'
More From Ultimate Classic Rock