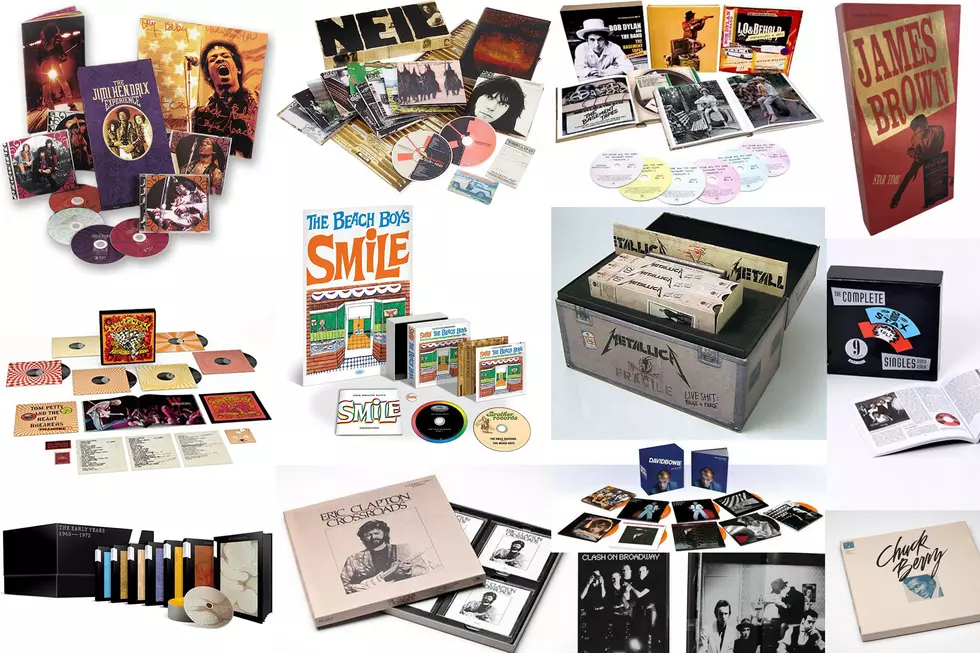 UCR
Box sets are the ultimate possession for music fans who want to collect everything there is from their favorite artists.
The price tags, which can often climb into the triple digits, might make some buyers think twice, but it's important to consider the cost-benefit analysis. Not only are you presumably getting the big hits — the best of the best that artist had to offer — but also, hopefully, a wide array of deep cuts, early demo recordings, alternate versions, B-sides, live performances, or even previously unreleased songs.
"The stuff usually doesn't get onto a record for one of two reasons," Bob Dylan told Cameron Crowe for the booklet accompanying 1985's Biograph, one of the first expansive collections from a major artist to hit the market. "Either there's too much on the record, and you can't get the song on it ... or else you just don't think the song is good enough. A lot of stuff I've left off of my records I just haven't felt has been good enough. Or maybe it didn't sound like a record to me."
If you're really lucky, perhaps your favorite band has released not just one or two career-spanning box sets but several to cover multiple eras, so you can travel from their fledgling days to the top of their game (and maybe back down again).
Here's a look back at the Top 40 Rock Box Sets, each of them an excellent addition to any collector's pile.
Top 40 Rock Box Sets
From early demos to rare live recordings and everything in between.
More From Ultimate Classic Rock