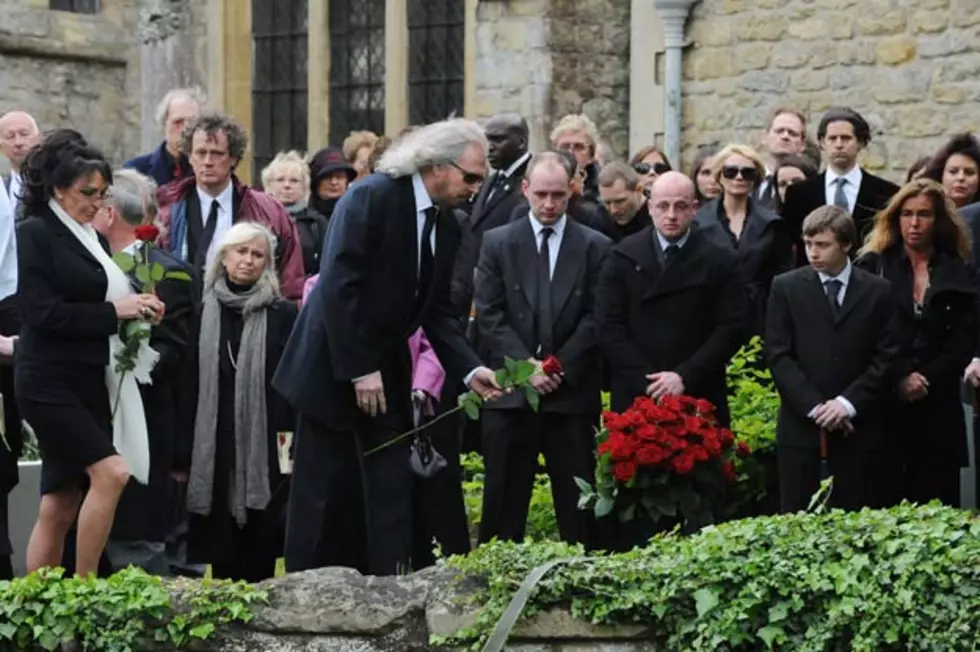 Robin Gibb Laid to Rest At Oxfordshire Funeral
The Gibb family had their chance to mourn the death of late Bee Gees singer Robin Gibb Friday afternoon. Hundreds of people turned up for the ceremony, which took place at St. Mary's Church in Thame, Oxfordshire.
NME reports that Gibb's coffin was led through his hometown on a horse-drawn carriage led by a lone piper. The white, glass-sided carriage was topped with red rose and pulled by four horses followed by the singer's two Irish wolfhounds. The singer's family and friends followed along as well.
The service featured the songs 'I Started a Joke' and 'Don't Cry Alone,' the latter being one of the final compositions Gibb composed before he passed. It was featured on his 'Titanic Requiem' collection and premiered just weeks before his death.
Though this ceremony was primarily for those close to the Gibb family, there has been talk that a public memorial event will take place at London's St. Paul's Cathedral in September.
Gibb passed away May 20 at the age of 62 after a bout with liver and colon cancer. His son Robin-John Gibb later stated that it was kidney failure that claimed his father's life, as his cancer had gone into remission.
More From Ultimate Classic Rock