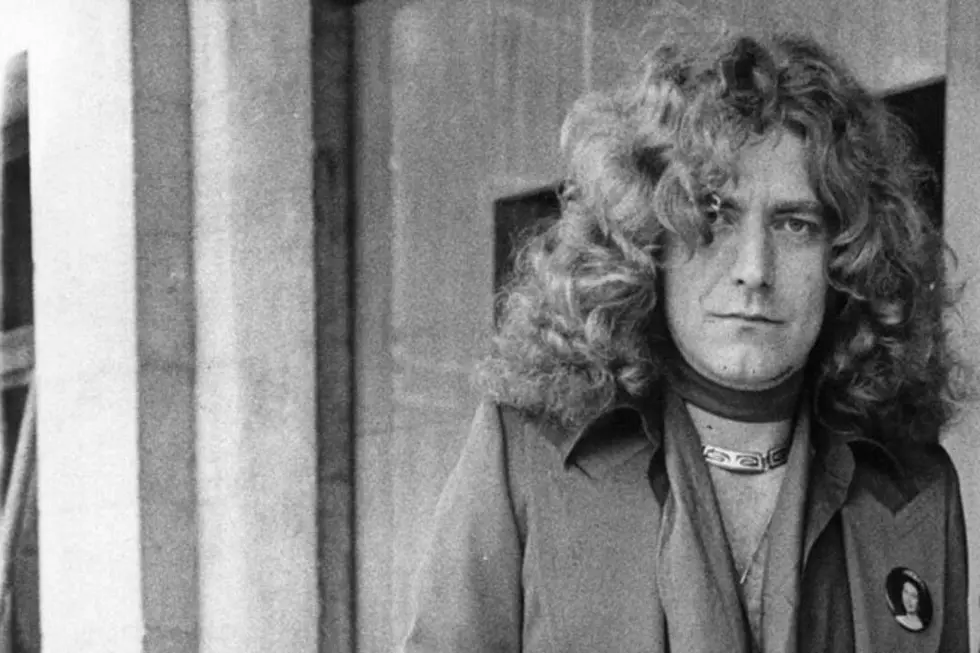 How a Car Accident Began a Run of Bad Luck For Robert Plant
Evening Standard / Hulton Archive, Getty Images
Robert Plant and his family were vacationing on Aug. 4, 1975 in Rhodes, Greece, when the car he was driving spun off the road and crashed. It was the first in a string of bad luck moments for the Led Zeppelin singer.
The band was on a short break and in between tour dates when Plant, along with his wife and children, took a trip to the Greek island of Rhodes. They rented a car, which Plant lost control of and crashed. The accident left Plant and his wife Maureen injured; his kids escaped with just a few bruises.
It took some time for the couple to recover. Plant broke an ankle and elbow, which wouldn't fully heal for another two years. He spent time in a wheelchair. And the down time seriously crippled Led Zeppelin's upcoming plans, including finishing the tour dates in support of the recently released Physical Graffiti.
The rest of the tour – including North American dates – was canceled, and Plant's slow recovery halted work on the band's follow-up album, Presence, which finally came the following year after several delays.
Two years later, tragedy struck Plant again when his five-year-old son Karac died of a stomach infection while Led Zeppelin were on tour in the U.S. The news hit Plant hard, and he requested privacy to mourn with his family. During the downtime, Plant has said he thought about pulling the plug on the group.
Led Zeppelin finally regrouped in 1978 to work on their last album, In Through the Out Door, which included Plant's tribute to his late son, "All My Love." He was clearly a changed man by this point. The past several years of tragedy began taking its toll. The car accident was merely the start.
Top 10 'Leftovers' Albums
Odds-and-ends projects are often overlooked but in time some of them have come to be valued – and in some cases, essential – parts of these artists' catalogs.
Denis Leary Doesn't Understand Why Led Zeppelin Won't Reunite
More From Ultimate Classic Rock