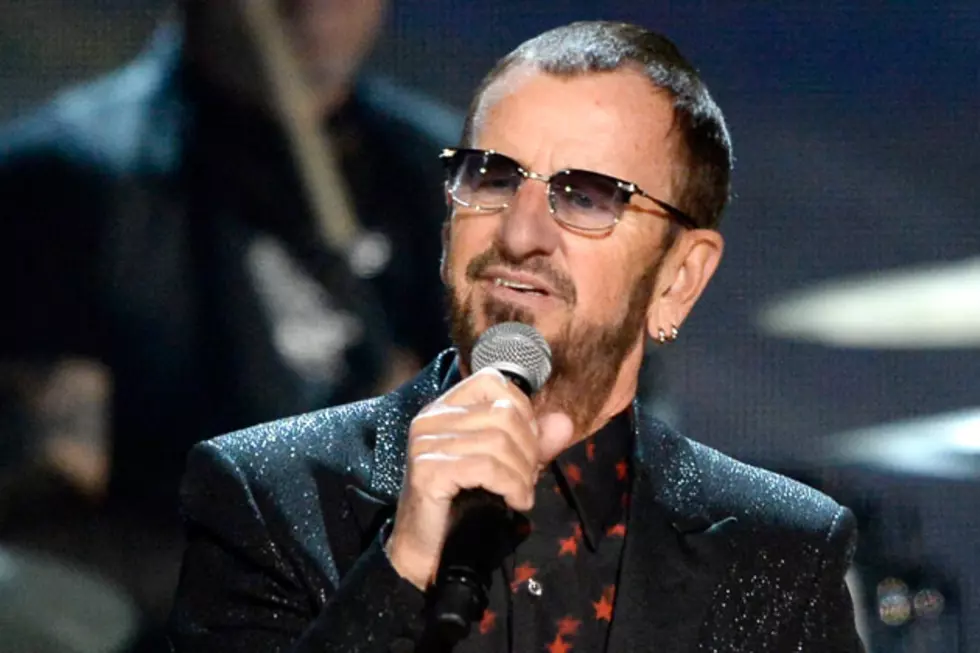 Ringo Starr and His All-Star Band Perform at the Grammys
Kevork Djansezian, Getty Images
As expected, the 56th Annual Grammy Awards has been a star-studded affair with, among many others, both surviving Beatles in attendance . . . and onstage!
First, it was Sir Paul's turn to clamber up with three former Nirvana members and collect an award for Best Rock Song, and then it was Ringo Starr's turn -- but only after a surprise introduction by three of the four founding members of Black Sabbath!
First at the microphone was Ozzy Osbourne, who appeared so nervous about the prospect of introducing the drummer of his all-time favorite band that he totally botched his teleprompter reading, leaving it to bandmates Tony Iommi and Geezer Butler to clarify what was in store.
Then came a heartwarming performance of Starr's No.1 single 'Photograph,' which saw him helped along by celebrity recruits of his All-Star Band, including Peter Frampton, Toto guitarist Steve Lukather, Heartbreakers keyboardist Benmont Tench, drummer Kenny Aronoff and famed producer Don Was on bass.
As they played, backed by a full horn section and chorus, massive photographic cut-ups of rock and pop music icons past cycled behind them, for a fittingly nostalgic, black-and-white trip down musical memory lane, courtesy of Starr's recent photo book.
More From Ultimate Classic Rock