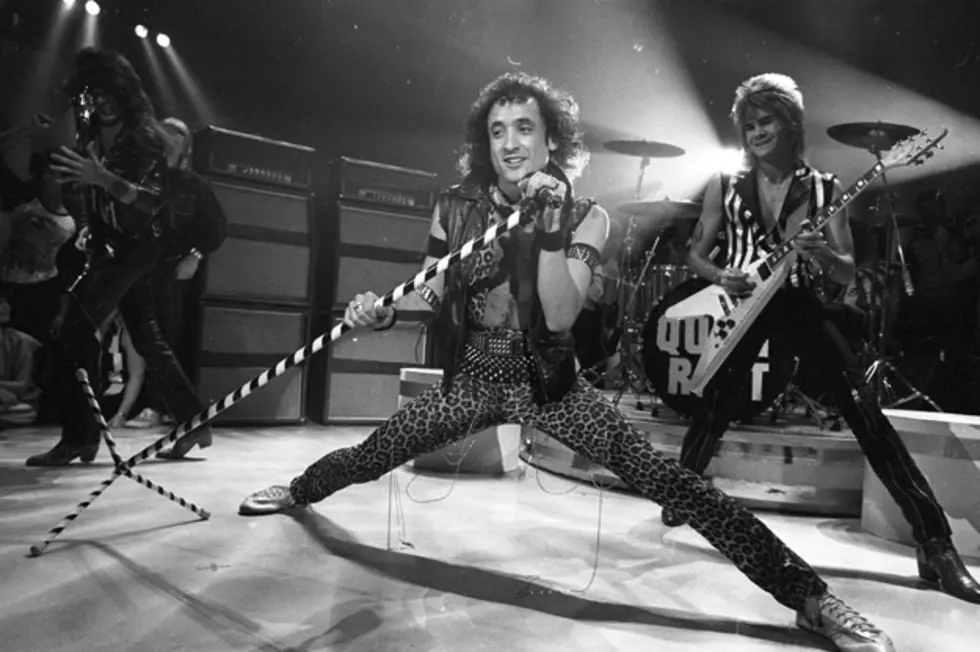 Quiet Riot '83 US Festival Performance Headed to DVD
Metalheads and music fans alike will celebrate the news that Shout! Factory has acquired rights to release audio and video recordings from the legendary US Festival. Among the initial offerings will be the release of Quiet Riot's performance, captured at 'Heavy Metal Day' on May 29, 1983.
Quiet Riot were the opening band of the day, hitting the stage at 12:10pm in the afternoon to launch a day of entertainment that would feature performances from Motley Crue, Ozzy Osbourne, Judas Priest, Triumph, Scorpions and the legendary headlining performance from Van Halen.
'Heavy Metal Day' set what was at the time a single day attendance record in the United States, attracting nearly 400,000 people -- despite sweltering temperatures that topped 115 degrees
Although highlights from the festival were broadcast on Showtime, this will be the first official release of Quiet Riot's full nine-song set, which found the band performing songs from their 'Metal Health' release, already well on its way to multi-platinum sales.
'Quiet Riot – Live At The US Festival, 1983' will be available on March 27 as a two disc CD/DVD set and also as a digital download. Shout! Factory will be rolling out additional US Festival releases in the future.
The US Festival was the brainchild of Apple co-founder Steve Wozniak, who financed and organized both the festival and the related technology exposition, as well as the construction of a new outdoor venue in San Bernardino, Calif., to host the event.
Although the US Festival's diverse lineup brought huge crowds in both 1982 and 1983, the enormous operating costs ultimately left the festival with huge losses each year. While not a financially successful endeavor, Wozniak, a huge music fan, did succeed in mounting one of the most memorable live music events ever.
Watch Quiet Riot Perform 'Metal Health' At The US Festival
More From Ultimate Classic Rock