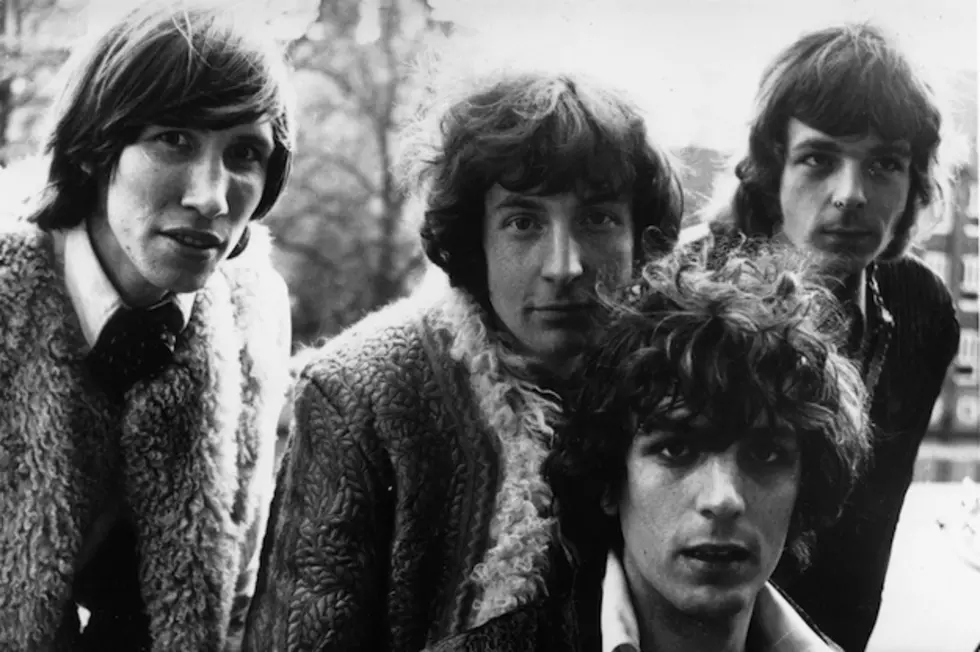 Pink Floyd in Awe of 'God-Like' Beatles When Two Bands Met
Pink Floyd drummer Nick Mason reveals that the band was starstruck when they met the Beatles when the two acts were at the same recording space in the '60s.
Pink Floyd were laying down tracks for their first album, 'The Piper at the Gates of Dawn,' in London's Abbey Road studios at the same time the Beatles were recording songs for their classic 1967 album 'Sgt. Peppers Lonely Hearts Club Band.'
"We were recording in Abbey Road, the temple of greatness, and they were recording 'Lovely Rita,'" recalls Mason in an interview the Wall Street Journal. "They were God-like figures to us. They all seemed extremely nice, but they were in a strata so far beyond us that they were out of our league."
Mason was once again asked about the possibility of any further Pink Floyd reunion gigs after last month's Roger Waters show that featured appearances by Mason and David Gilmour.
"I live in hope," says Mason. "Someone might be a sufficient influence to convince Roger or David. I'm ready -- my bags are packed. It's to do with Roger wanting complete independence and David not wanting to be told what to do."
Watch Pink Floyd Perform 'Astronomy Domine" in 1967