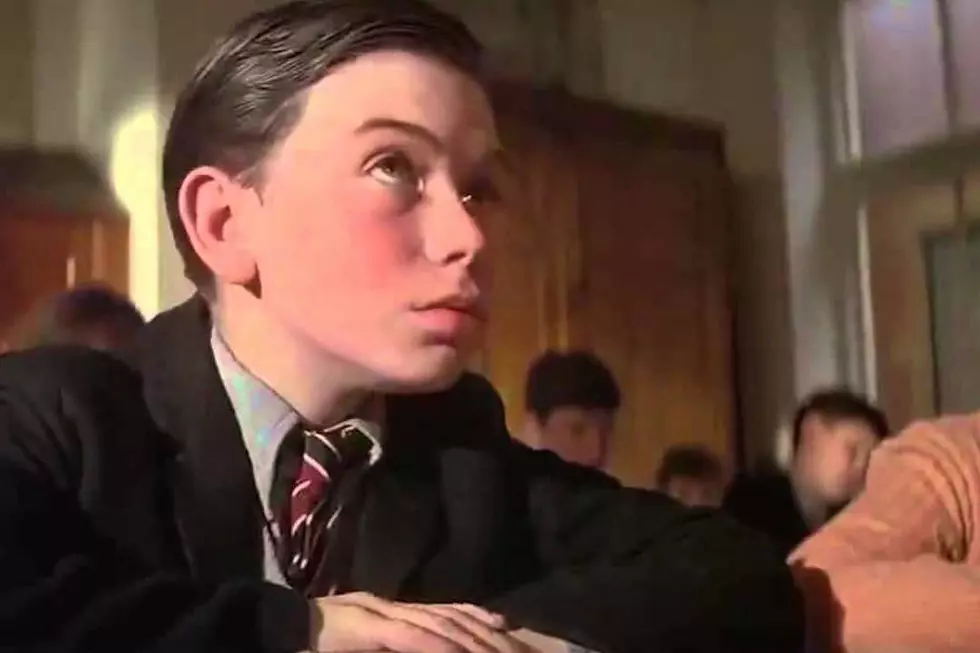 Why Pink Floyd's 'Another Brick in the Wall' Got Banned in South Africa
YouTube
Life imitated art in early 1980 when South African school children, fed up with an inferior apartheid-era education system, took to chanting the lyrics of Pink Floyd's "Another Brick in the Wall (Part II)." The song, with a memorable line stating "We don't need no education," had held the top spot on the local charts for almost three months, a total of seven weeks longer than it did in America.
By May 2, 1980, the South African government had issued a ban on "Another Brick in the Wall," creating international headlines. "That apartheid government imposed a cultural blockade, so to speak, on certain songs – including mine," Pink Floyd's Roger Waters lamented in a talk with the Guardian.
Apartheid, which literally translates from Afrikaans into "apart" and "hood," was a system of segregation enforced by the ruling white National Party in South Africa from 1948-94. The laws divided communities and, of course, schools, along racial lines. As the '80s dawned, however, outrage over this imbalance began to take root – both internationally and in South Africa.
Boycotts at black schools started at Cape Town's Hanover Park in February 1980, just as Pink Floyd's "Another Brick in the Wall" entered the South African charts. A month later, the song reached No. 1 there, and by then protests had spread across the nation – with Waters' lyric as a rallying cry. South Africa's Directorate of Publications held sweeping power in that era to ban books, movies, plays, posters, articles of clothing and, yes, music, that it deemed "politically or morally undesirable." "Another Brick in the Wall" quickly came into its cross-hairs.
"People were really driven to frenzies of rage by it," Waters later said. "They thought that when I said, 'We don't need no education,' that it was a kind of crass, revolutionary standpoint – which, if you listen to it in context, it clearly isn't at all. On the other hand, it got some strange reactions from people that you wouldn't expect. The Archbishop of Canterbury went on record saying that if it's very popular with schoolkids, then it must in some way be expressing some feelings that they have themselves. If one doesn't like it, or however one feels about it, one should take the opportunity of using it as a starting point for discussion – which was exactly how I felt about it."
Watch Pink Floyd's 'Another Brick in the Wall' Clip
Pink Floyd's use of actual schoolchildren to convey those thoughts certainly made its sentiments all the more identifiable for the young. A group of more than 20 kids from London's Islington Green School, around the corner from where engineer Nick Griffiths was adding sound effects to The Wall, took part in the session. Griffiths then tracked their voices multiple times, giving "Another Brick in the Wall (Part II)" a monumental send off. For singing on the album, the children got tickets to a Pink Floyd concert, and copies of both The Wall and the single.
Apartheid's demise in the early '90s, first with the 1991 repeal of the National Party's old laws and then with the completion of elections in 1994, effectively ended the ban on Pink Floyd's music in South Africa. Controversy still surrounded "Another Brick in the Wall," however. A decade later, in 2004, some of the former Islington students sued for unpaid royalties, claiming thousands of pounds were due them.
Pink Floyd Albums Ranked
You Think You Know Pink Floyd?
More From Ultimate Classic Rock