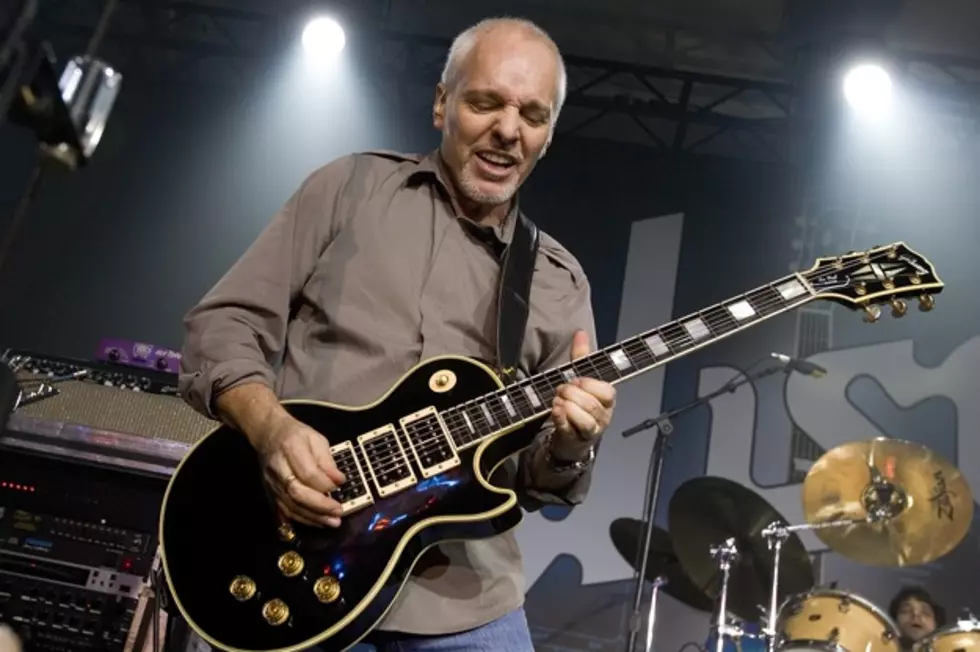 Peter Frampton Suing A&M Records for Unpaid Digital Royalties
It's probably safe to assume that Peter Frampton didn't exchange holiday cards this year with the folks who handle the accounting at A&M Records. According to numerous reports, Frampton filed a lawsuit against his former label on Dec. 23 in Los Angeles, alleging he's been shortchanged on payment for digital download sales of his recordings.
In the suit against A&M (a Universal Music Group imprint), there's a specific reference to a $212,000 check that was sent to Frampton this year. The amount was "wholly insufficient to cover the actual monies" owed to the musician, according to the lawsuit, and the correct amount is "potentially hundreds of thousands of dollars more than the insufficient partial payment made by UMG."
The A&M label, co-founded by musician Herb Alpert in 1962, became part of the Universal Music family in the late 1990s. Around that time, Frampton signed a contract stating any "licensed" music would entitle him to a 50 percent royalty. In his lawsuit, Frampton claims A&M paid him much less than the agreed percentage for digital download sales.
Frampton had his greatest success in the 1970s as a member of the A&M roster. He reached a commercial peak with 1976's multi-platinum 'Frampton Comes Alive,' which spawned the signature hits 'Baby, I Love Your Way' and 'Show Me the Way.'
More From Ultimate Classic Rock