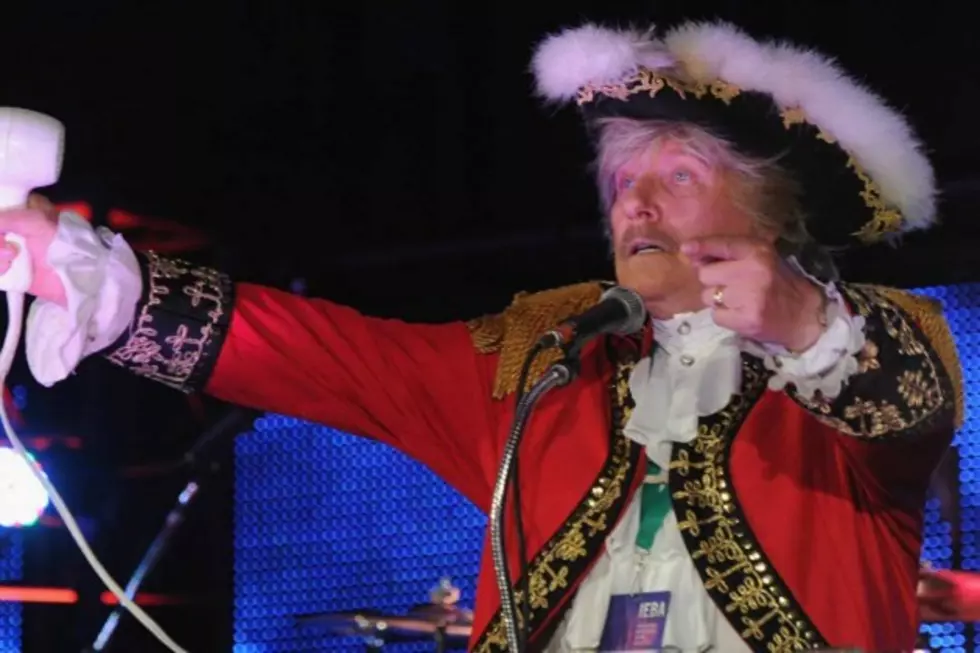 Rick Diamond, Getty Images
While no cause of death has been given at this time, Revere had been in poor health recently. Last year, reports surfaced that Revere, who was born with that name and formed his band in Idaho at the end of the '50s, was "fighting a tremendous health battle." He denied that things were that serious at the time, but did admit that "[I] got my butt kicked but good."
Along with singer Mark Lindsay, Revere led the band -- which appeared on the daily TV show 'Where the Action Is' -- for several years, and through a few missed hits, before they found their stride in the mid-'60s, riding a wave of Beatlemania. Their first two minor hits came in the form of a song called 'Like, Long Hair' -- a 1961 instrumental based on a classical piece by Rachmaninoff -- and their version of 'Louie, Louie,' which stalled at No. 103 in 1963.
By 1965, they scored their first Top 40 hit with 'Just Like Me.' Over the next four years, Revere and Lindsay led the Raiders to a string of chart singles, including four Top 10 smashes: 'Kicks,' 'Hungry,' 'Good Thing' and 'Him or Me - What's It Gonna Be?' After a dry period at the end of the decade, they emerged with a shortened moniker, the Raiders, and their only No. 1 song, 'Indian Reservation (The Lament of the Cherokee Reservation Indian),' in 1971. They placed a few more songs on the chart through 1973, and have since hit the oldies circuit as a touring act.
On the band's website, a lengthy tribute to Revere begins, "Dear Paul, Where do I begin? How do I tell you how much I love you and what you have meant to me?" And it's signed, "Love forever, Everyone who has ever met you."
More From Ultimate Classic Rock