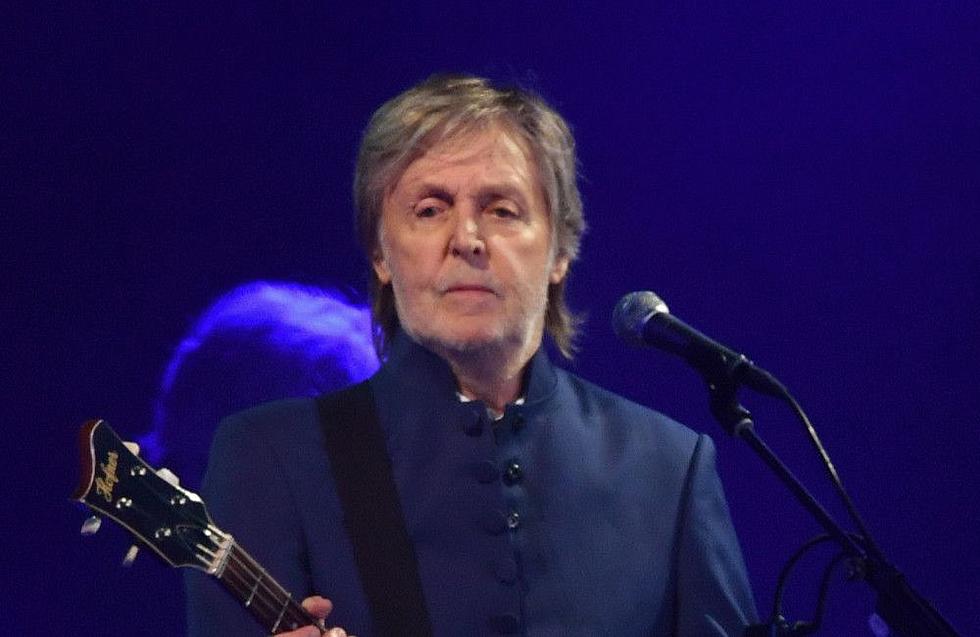 Paul McCartney: How Lennon Would React to 'New' Beatles Song
Paul McCartney - June 2022 - Glastonbury Festival at Worthy Farm, Pilton - Getty
Sir Paul McCartney thinks John Lennon "would have loved" the new Beatles song 'Now and Then'.
The 81-year-old musician teamed up with Sir Ringo Starr - the only other surviving member of the Fab Four - on the new Artificial Intelligence-assisted track featuring a demo recorded by Lennon before he was killed in December 1980 at the age of just 40.
Recorded after The Beatles broke up, it features his voice and him playing the piano at his New York apartment, with AI technology used to isolate and improve his vocal.
In new documentary 'Now And Then - The Last Beatles Song', Paul said: "We listened to the track. There's John in his apartment in New York City, banging away at his piano, doing a little demo.
"Is it something we shouldn't do? Every time I thought, like that, I thought 'wait a minute.'
"Let's say I had a chance to ask John. 'Hey John, would you like us to finish this last song of yours?' I'm telling you, I know the answer would have been 'yeah.' He would have loved that."
John's son Sean Lennon agrees taht his father would have approved of the project.
He added: "My Dad would've loved that because he was never shy to experiment with recording technology. It's really beautiful."
Following Lennon's initial demo, the track was later worked on by Paul, Ringo and their late bandmate George Harrison in 1994 when the trio finished 'Real Love' and 'Free As A Bird'.
However, John's recordings made 'Now And then' impossible to complete at the time, but new technology - which was also used to enhance the audio in Peter Jackson's documentary 'The Beatles: Get Back' - means the two surviving members have finally finished the song.
Paul recalled: "They said this is the sound of John's voice [imitates computer noise'.
"A few seconds later and there it was, John's voice, crystal clear. It was quite emotional."
More From Ultimate Classic Rock