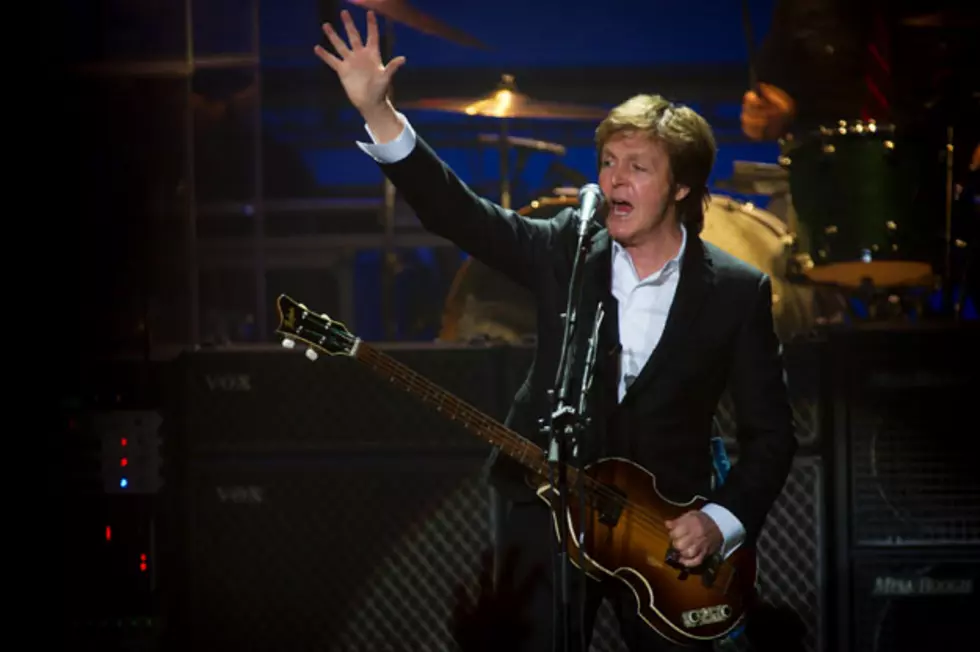 Paul McCartney To Release Ballet Album on Decca Records
There really is no end to Paul McCartney's creativity. This fall the one-time Beatles bassist will reveal 'Ocean's Kingdom,' a collaboration with the New York City Ballet. The orchestral score will be released on Oct. 4, after the ballet debuts on Sept. 22.
A recent press release explained that McCartney approached this score the same way he's approached his music for 50 years. "Driven by his heart rather than his head and inspired by feeling rather than specific technical knowledge."
To prepare the singer met with dancers at the Royal Opera House and then chose the purity of the ocean as his focus for the ballet. He spent just two months writing and rewriting the score, and tells the New York Times it's "basically a romantic story."
"What was interesting was writing music that meant something expressively rather than just writing a song," McCartney says. "Trying to write something that expressed an emotion, so you have fear, love, anger, sadness to play with and I found that exciting and challenging."
As side note to this project, Rolling Stone reports that McCartney will release the album on Decca records, the same label that rebuffed the Beatles fifty years ago claiming they had "no future."
More From Ultimate Classic Rock