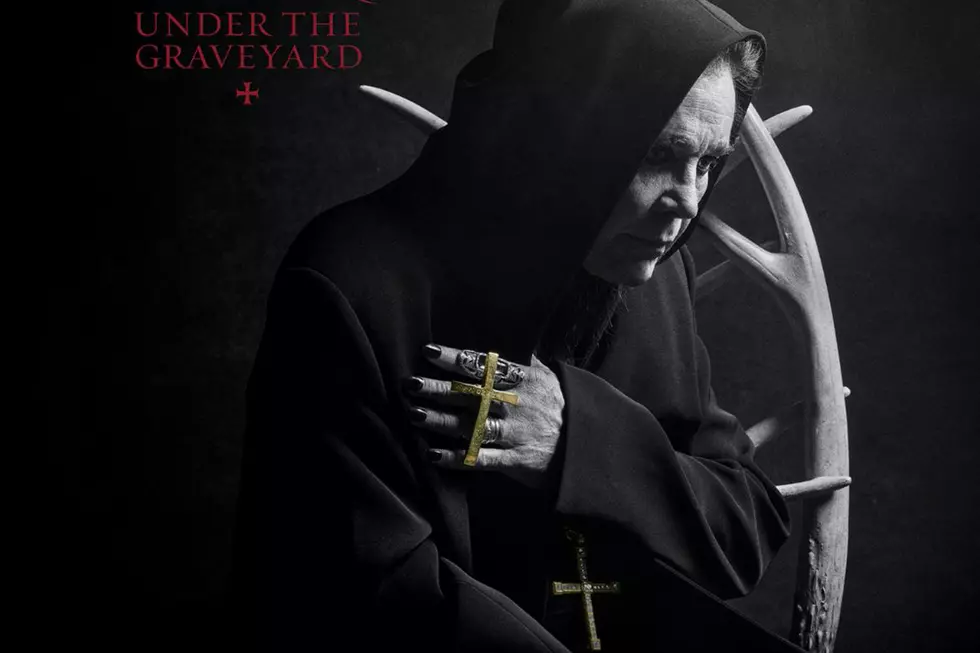 Listen to Ozzy Osbourne's New Song 'Under the Graveyard'
Epic Records
Ozzy Osbourne teased the release of a new song called "Under the Graveyard" yesterday, saying saying it was "coming tomorrow." True to his word, the track has arrived, and you can check it out below.
"Under the Graveyard" is the first song from Osbourne's upcoming album, Ordinary Man, which will be released in early 2020. Recorded in Los Angeles, the LP features producer Andrew Watt on guitars, Duff McKagan of Guns N' Roses on bass and Chad Smith of the Red Hot Chili Peppers on drums.
The five-minute track features echoes of the Black Sabbath classic "Paranoid" in its lyrics, which include the lines "My misery owns me" and "I don't wanna be my enemy" – though the music is something of a departure in both its sound and construction.
Osbourne tracked the album, his first solo effort since 2010's Scream, while he was recuperating from a fall in his home that caused him to cancel his entire tour for this year and postpone the European leg that had been rescheduled for the first part of 2020. The North American leg is now expected to begin on May 27 in Atlanta.
The new project, which Osbourne has called "the greatest album I've done," took only four weeks to make and stemmed from his recent work with rapper Post Malone. He noted that creating the material for the new record helped his recovery.
"I'd never even heard of this kid," Osbourne said of Malone. "He wanted me to sing on his song 'Take What You Want,' so I did, and then one thing led to another. I started recording a new album with Post Malone's producer, Andrew Watt. It's only nine tracks, but it was a catalyst to get me to where I am today. ... If it wasn't for making this record, I would still be on traction, thinking, 'I'm going to be lying here forever.' I've missed music so badly. My fans are so loyal and so good. Up until making the album, I thought I was dying. But that got me off my arse."
Ozzy Osbourne Year by Year Photos: 1969-2018
More From Ultimate Classic Rock