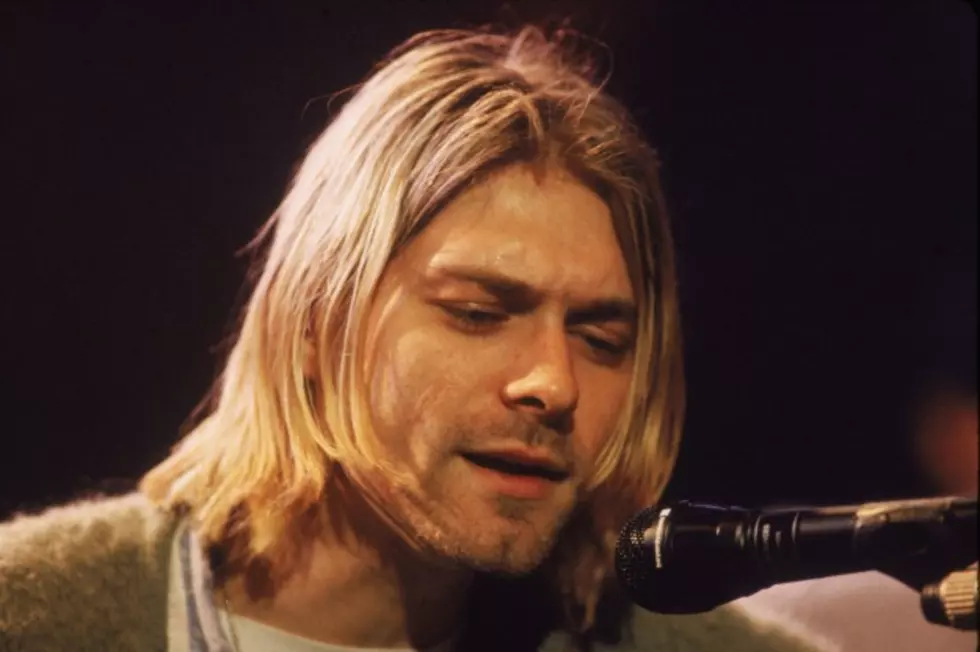 Nirvana Free Tribute Album Celebrates 20th Anniversary of 'Nevermind'
To celebrate the 20th anniversary of Nirvana's 'Nevermind,' a tribute album, entitled 'Newermind,' featuring cover versions of every song from the classic album, is being made available for free download.
Spin magazine assembled the album as part of their August issue, which will also feature articles about 'Nevermind.' Among the highlights are covers of 'Lithium' and 'Smells Like Teen Spirit' by the Vaselines and Meat Puppets, two of Nirvana singer-songwriter and guitarist Kurt Cobain's favorite bands.
The rest of the bands on the list are all over the place, from alternative indie rockers Foxy Shazam putting an energetic spin on 'Drain You,' to electro-pop synth rock group Midnight Juggernauts playing 'Come As You Are' and famed producer Butch Walker & the Black Widows doing 'In Bloom.'
The album is available for free download by "liking" Spin's Facebook page through July 25; after then, it will be available via the magazine's website.
'Newermind' Track Listing:
01. Meat Puppets: 'Smells Like Teen Spirit'
02. Butch Walker & the Black Widows: 'In Bloom'
03. Midnight Juggernauts: 'Come as You Are'
04. Titus Andronicus: 'Breed'
05. The Vaselines: 'Lithium'
06. Amanda Palmer: 'Polly'
07. Surfer Blood: 'Territorial Pissings'
08. Foxy Shazam: 'Drain You'
09. Jessica Lea Mayfield: 'Lounge Act'
10. Charles Bradley and the Menahan Street Band: 'Stay Away'
11. Telekinesis: 'On a Plain'
12. JEFF the Brotherhood: 'Something in the Way'
13. EMA: 'Endless, Nameless'
Hear the Meat Puppets Cover Nirvana's 'Smells Like Teen Spirit'
More From Ultimate Classic Rock