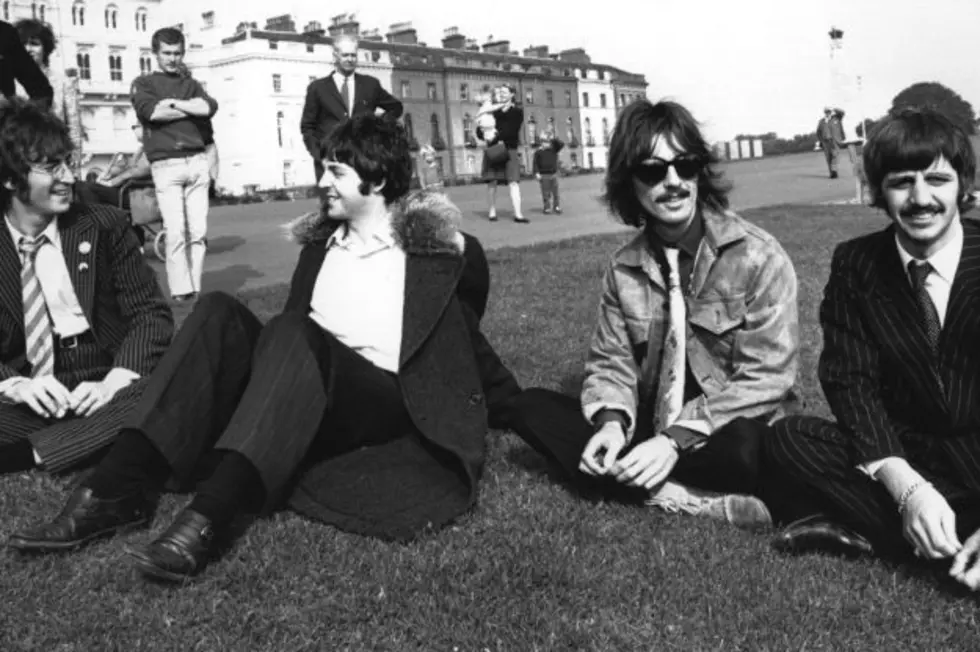 New Footage From The Beatles' 'Magical Mystery Tour' Released
Jim Gray, Getty Images
The upcoming release of the Beatles' 'Magical Mystery Tour' on DVD and Blu-ray contains three deleted scenes. A sneak preview of one of those scenes has emerged at thespace.org.
In the five-minute clip, the Beatles and their entourage stop by the Phoenix, a fish-and-chip shop in Taunton in the southwest of England. "They're happily sharing a simple meal with the other passengers on the coach as the astonished residents of Taunton gather outside -- and at the same time creating an extraordinarily avant garde film, which of course would soon be broadcast by the BBC to a dumbstruck nation," said Anthony Wall, editor of the Arena Hotel section of the website.
Eventually, the group finishes consuming mass quantities of fried food and orange soda and heads back to the bus to continue their journey. An accordionist plays and everybody enjoys a singalong as nighttime descends on the bus.
'Magical Mystery Tour' will be released Oct. 9, which would have been John Lennon's 72nd birthday. In addition to the deleted scenes, it contains a remix of the soundtrack, a commentary track by Paul McCartney and interviews with McCartney and Ringo Starr. A deluxe edition includes a 60-page book and a reproduction of the double-EP soundtrack.
More From Ultimate Classic Rock