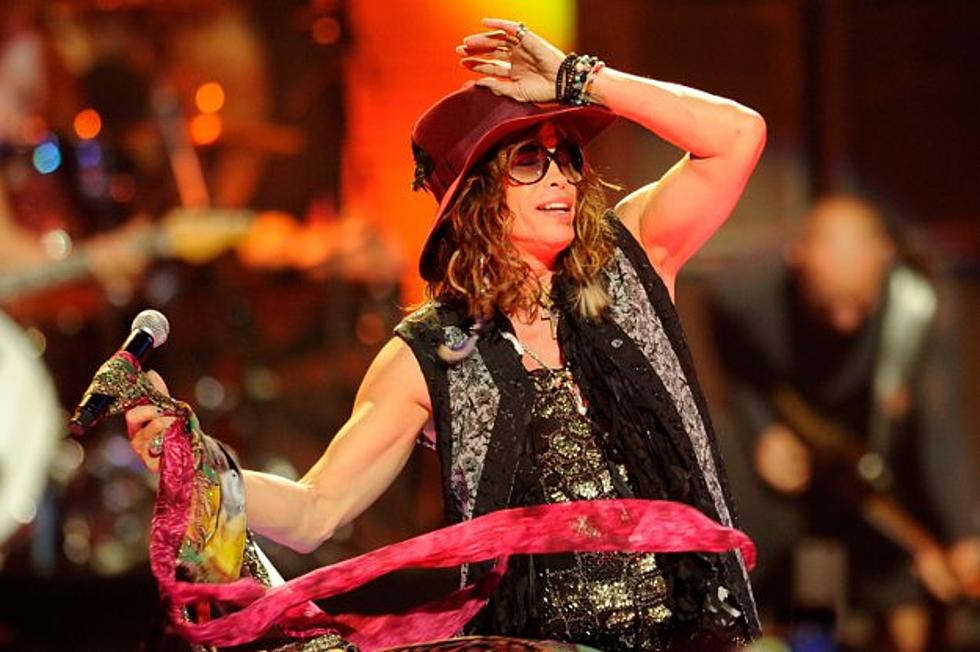 New Aerosmith Album 'May Take You Back To Places You Used To Know'
Now that Aerosmith have finally gotten down to the business  the music do the talking on their long awaited new album, it's sounding more and more like it has the legs to be a future classic. Additionally, it's possible that 'Smith vocalist Steven Tyler might draw on a surprising collaborator for some lyrical assistance.
Aero guitarist Joe Perry says the new album "definitely has a feel like some of the early stuff" and the man who was a big part of helping make it all possible was an old familiar friend, producer Jack Douglas.
Douglas of course had his hand on some of the biggest Aerosmith platters, including 'Get Your Wings,' 'Toys In The Attic,' 'Rocks' and 'Draw The Line.'
He says that he got the call to produce the sessions after several failed attempts at recording an album that went "absolutely nowhere." Douglas surmises in a new interview with Classic Rock that after everything else went south, they said "we've got to do it with Jack. He'll pull it together. And if he doesn't pull it together in a month, we'll know."
Says Douglas of the new record: "It's about freeing your mind and going wherever that journey takes you. It might take you to some very new, strange places. It may take you back to places you used to know."
Aerosmith have recorded 15 songs so far with plans to record at least one more. Douglas says that they began recording in July by learning a "lesser-known Yardbirds song" to get things moving.
The label asked if Tyler wanted anyone to write with and Douglas threw out author and occasional musician Stephen King as a suggestion.
"They looked at me like I was crazy. I said, 'No, I'm serious. If there's anyone who's going to inspire him, it'd be Stephen King. Steven doesn't need melody – he needs someone who's going to inspire him as a wordsmith. I don't want a guy who's just writing hits right now.'"
While King's confirmed involvement is still a question mark, Douglas says that we can tentatively expect to have that new Aerosmith album in hand sometime in May.
More From Ultimate Classic Rock