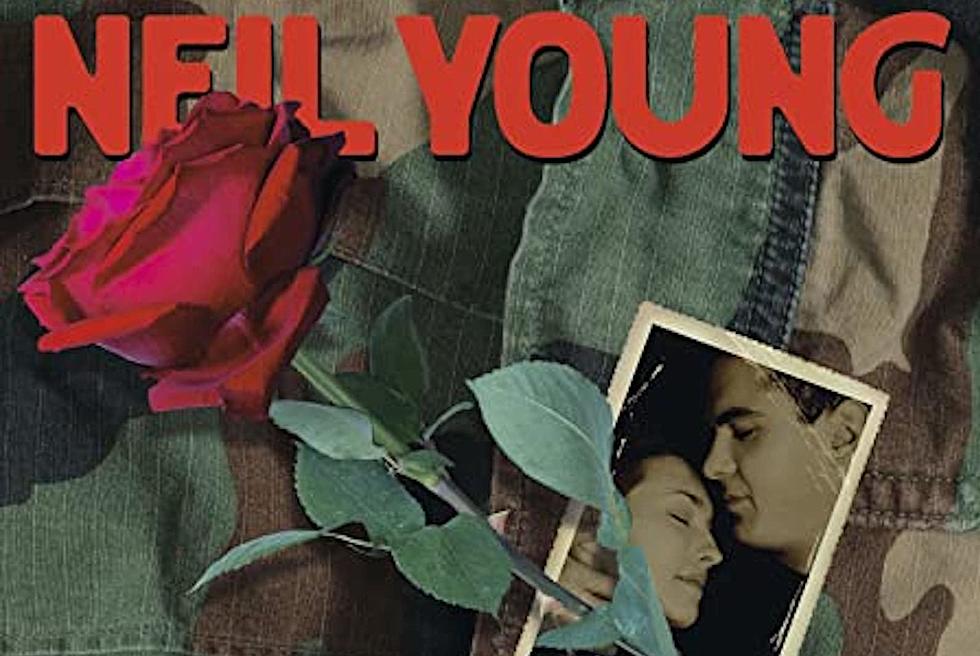 How Neil Young Focused on Real Life for 'Are You Passionate?'
Reprise
Neil Young released Are You Passionate? on April 9, 2002, effectively answering the question himself. Even after two dozen albums and more than three decades of working as a musician, he was of course still passionate.
"I was born this way. It's never been a problem for me," Young told Pulse Magazine back then. "The only thing that I do that makes it possible for me to keep on going is, if I have to change something, I change it. A lot of people won't make changes out of loyalty, out of their perception of what loyalty is."
Young considered the great artists of the era and their unwavering devotion to their crafts: "Picasso was still painting at — what? — 80, 90 years old? So what's to stop somebody else from going on and doing the same thing, as long as they're not distracted?"
Young had already begun working on new material with his regular backing band, Crazy Horse, but he was by no means opposed to changing directions. At some point along the way, he found himself laying out tracks with not one but three members of Booker T. and the M.G.'s: guitarist Booker T. Jones, bassist Donald "Duck" Dunn and drummer Steve Potts. Frank "Poncho" Sampedro of Crazy Horse also chimed in.
"Everything just kept evolving, and the songs came back and they were where they need to be to really happen," Young added. "So it all just fell together as easily as you could imagine: I just let it go, I just let it happen. I knew what was making me feel good, and I knew that I wanted to play my guitar more like a saxophone this time. And I felt more like a horn player while I was playing my guitar."
Sampedro was honored. "One night, we were having dinner at the studio," he told Rolling Stone in 2021, "and I looked at Booker and I said, 'Hey, man. I probably shouldn't do this, but I want to thank you for letting me in the band. That's really cool of you to let me be a part of the M.G.'s.' Booker looked over at Duck and was like, 'Hey, did you tell him about the band dues?'"
Listen to Neil Young's 'Let's Roll'
Young had once toured with the M.G.'s in 1993, but his soul roots actually went back much further. He joined the Toronto-based Mynah Birds, an R&B group fronted by Rick James, back in 1966. They managed to secure a record deal with Motown, but disbanded when James was arrested for deserting the Navy Reserve. Young and bass player Bruce Palmer then sold the group's equipment, bought a Pontiac hearse and headed for Los Angeles to start anew.
Are You Passionate? found him in much the same place. Young's last album, 2000's Silver & Gold, also featured Dunn on bass but had only been moderately received. Several of the songs, including the title track, were written as far back as the early '80s. This time, Young looked to the present moment.
One of the most prominent examples of this was, of course, "Let's Roll," a song written about United Airlines Flight 93, which was hijacked by terrorists on Sept. 11 before crashing in Pennsylvania. The passengers took it upon themselves to rush the cockpit and disrupt the trajectory of the plane, which was presumed to be headed for Washington, D.C.
"It's just so poignant, and there's no more of a legendary, heroic act than what those people did – with no promise of martyrdom, no promise of any reward anywhere for this, other than just knowing that you did the right thing," Young told Pulse. "And not even having a chance to think about it or plan it or do anything — just a gut reaction that was heroic and ultimately cost them all their lives. What more can you say? It was just so obvious that somebody had to write something or do something."
Are You Passionate? was released to mixed reviews, but still reached the No. 10 slot on the Billboard 200 thanks to a Top 40 showing for "Let's Roll" on the mainstream rock charts.
Listen to Neil Young's 'You're My Girl'
All the while, Young was allowing a soul groove permeate the album. Three of the LP's songs featured variations of the riff in Booker T.'s "Time Is Tight:" "Differently," "You're My Girl" and "Be With You."
"When the sound calls for a certain thing, it's a classic sound that's been defined and re-defined over the years, so it's really like playing the classics," Young would later argued. "You just go there, and that's the neighborhood you're in, and so these are the things that make that happen. You just play the way it feels. And my music history and my education in music have supplied all the ingredients I can use in this music. I've been a constant fan of the blues and rhythm and blues since the very beginning — it was the first music I listened to."
He continued ongoing conversations touching on both the environmental and sociopolitical. "We've been blowing up the planet," Young sings on "When I Hold You in My Arms," "Just like the old neighborhood." But on "You're My Girl," Young also painted a sentimental portrait of a father preparing to watch his daughter grow up and transition into adulthood: "Please don't tell me that you're leaving me just yet / 'Cause I know I got to let you go."
"It's just real life — it's real, and sometimes music is the best way to express things for me," Young told the Guardian. "So if I have a lot of things on my mind, or things I need to say, music works well for that. A lot of the things on there are not things you think about all the time. I mean, they're not on the surface. They're going on inside."
Neil Young Albums Ranked
Neil Young is one of rock's most brilliant, confounding, defiant and frustrating artists.
The Best Crosby, Stills, Nash and Young Fight Stories
More From Ultimate Classic Rock