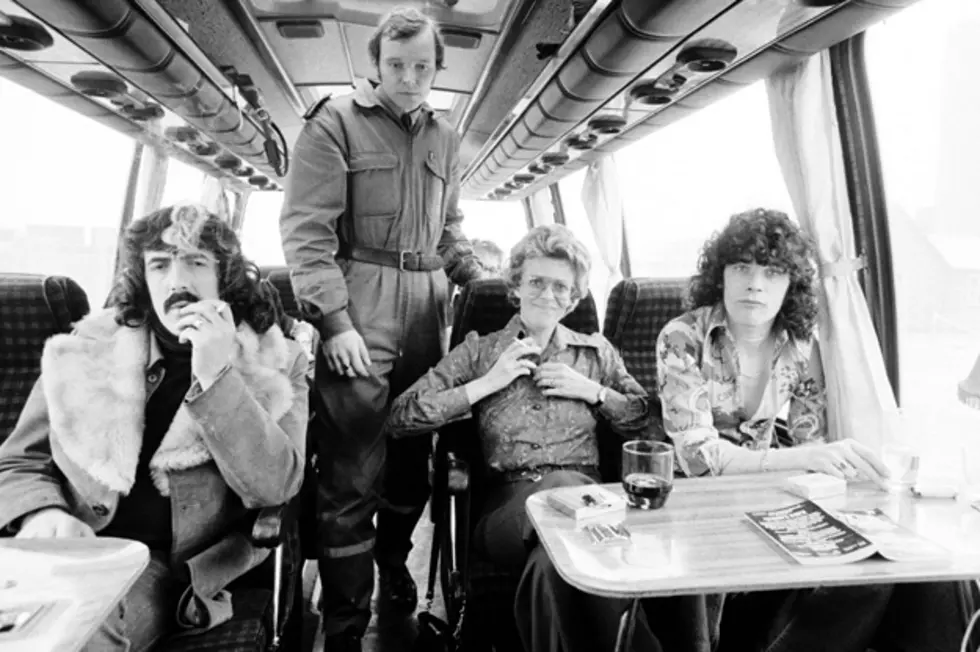 Nazareth's 'Love Hurts' Featured in New Visa Commercial
Nazareth's version of 'Love Hurts' has been picked up by Visa for use in a commercial aimed at NHL hockey fans. The ballad captures the emotion of one pitiful supporter of the Toronto Maple Leafs, who watches his team get eliminated from the playoffs.
The man's exaggerated depression is illustrated in scenes during which he showers and shaves his playoff beard, while still wearing his team jersey. The young man then makes his way to a solemn hillside burial ground to say good-bye to his giant foam finger. A dozen or so fans from other eliminated teams are waiting with long faces.
But wait! All is not lost. With Visa, you can win a trip for you and 10 friends to Game No. 1 of the Stanley Cup finals. With the mournful hit from 1975 still playing, the group celebrates a goal from their rinkside seats. Even the foam finger is resurrected for the occasion. Watch the whole thing below while we try to figure out where to get a case for our foam rock 'n' roll sign hand.
'Love Hurts' comes from the band's 1975 double-platinum album 'Hair of the Dog.' The title track from that record recently hit the No. 76 spot on our Top 100 Classic Rock Songs list.
Watch the Visa Commercial Featuring 'Love Hurts'