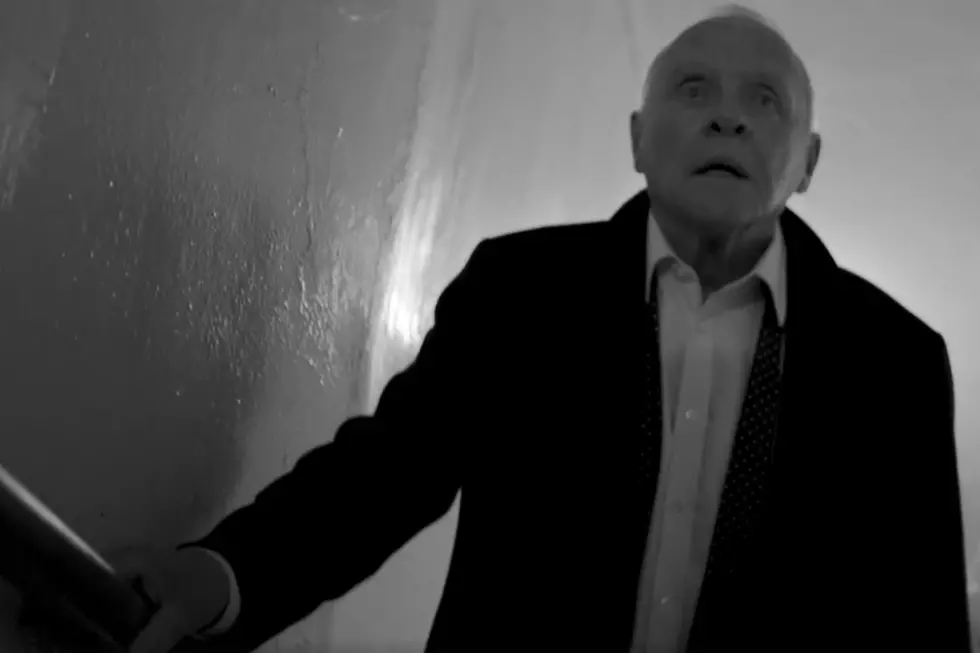 Watch Mudcrutch's New Video, 'I Forgive It All,' Starring Anthony Hopkins
Mudcrutch

Mudcrutch have released the first official video from their latest album, 2. It's for the song "I Forgive It All," which was written and sung by Tom Petty.
The moody black-and-white clip, which you can watch above, was directed by actor Sean Penn and Samuel Bayer, the man behind Nirvana's groundbreaking video for "Smells Like Teen Spirit." It stars Hannibal Lecter himself, Academy Award winner Anthony Hopkins.
The video begins with a series of old film and animated clips that become ghosts in Hopkins' mind as he drives down the street (of his old neighborhood, most likely, given the song's theme), taking in the sites of homelessness and despair around him. The song, an acoustic rumination on the past, fits the clip's melancholy tone. "I have not been down these roads since I was a child," Petty sings.
Frankly, the entire thing is sorta depressing, especially when a weary-looking Hopkins stares hopelessly out of a hotel-room window at the end. (Stick around for the very end, though, to see some of the old Hannibal Lecter spirit creep in.)
Mudcrutch released their second album back in May. The group was Petty's pre-Heartbreakers band, and includes his longtime guitarist Mike Campbell and keyboardist Benmont Tench. After more than 30 years of inactivity, Petty got the old band back together in 2008 for Mudcrutch's first record.
They recently wrapped a series of dates in support of 2. Petty's next move is up in the air, but he's been talking about resurrecting his 1995 solo album Wildflowers for an expanded reissue and tour sometime soon.
Best Rock Albums of 2016 (So Far)
More From Ultimate Classic Rock