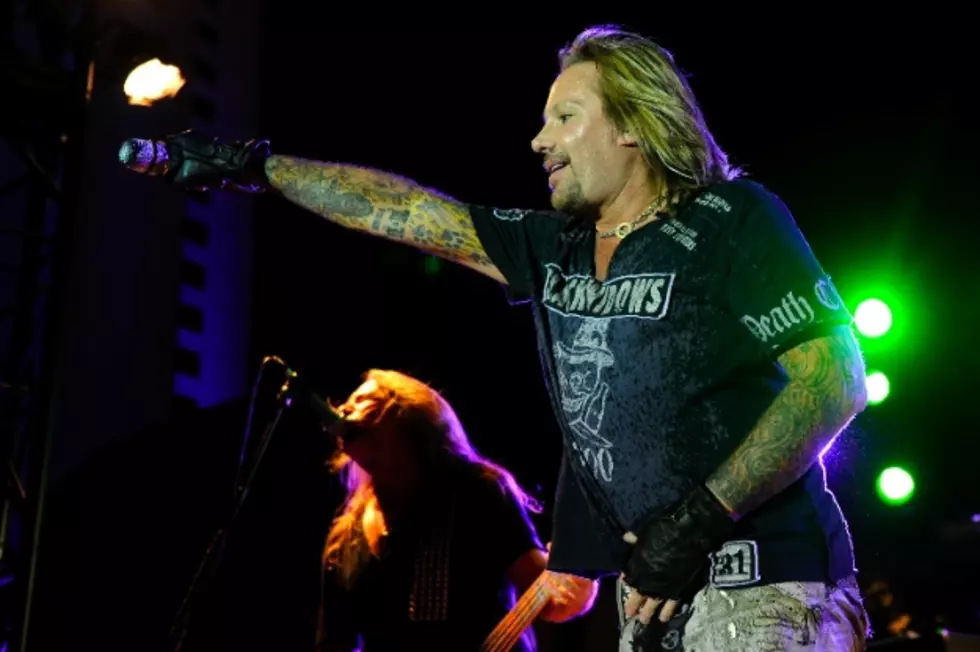 Motley Crue's Vince Neil to Try for Pilot's License
Vince Neil has worn many hats in his career: race car driver, actor, strip club and tattoo parlor owner, ghost hunter, restauranteur. Oh yeah, and he's also in Motley Crue. But the singer is looking to add another title to his impressive CV: pilot.
Neil's attempt to get his pilot's license will be featured on season three of PBS' 'The Aviators.' The show is currently following Neil's accelerated two-week pilot's training course as part of audio company Sennheiser's "Live Your Dream" campaign. Given that Neil likely a member of the Mile High Club Hall of Fame, we figured Neil had already lived all of his aviation-based dreams.
"This is my new adventure," he told Robin Leach. "The first day of flight training was learning how to taxi. My second day was my first runway takeoff. An unreal feeling. " To prepare, Neil, who owns a self-named private jet company in Las Vegas, reportedly studied textbooks while on tour in Europe recently, and the show's producer's have praised Neil's discipline. The course will conclude July 11.
Neil's adventures on 'The Aviators' will be seen by the public when the show premieres in the fall.
More From Ultimate Classic Rock