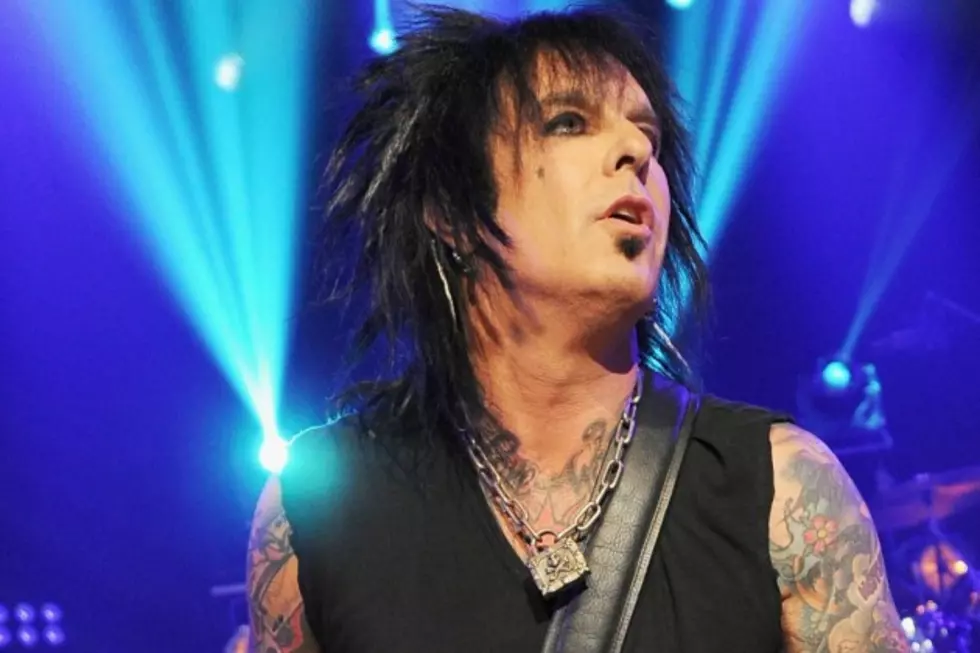 Nikki Sixx Thinks He Might Decline a Motley Crue Rock and Roll Hall of Fame Induction
Kevin Winter, Getty Images
Sixx shared his thoughts regarding the RRHOF in a recent Facebook post, telling fans, "The only award I look forward to getting [is] the one I will probably decline, and that's the Rock 'n' Roll Hall of Fame." Why would he say no to something he looks forward to getting, you ask? As he went on to explain, he sees it as "a fixed old-boy network that has lost touch with art, songwriting craft, lyrics and influential music, and usually has other agendas at hand."
Sixx also seemed to warn that the Rock Hall's relevance is fading, concluding, "Young bands tell me it's a joke, and these bands are the future."
Lest you think Sixx sits around daydreaming about inductions, it's probably worth pointing out that his post was written about an hour after he told fans not to vote for him in Loudwire's Best Bassist of 2014 poll. "Way better bass players on here," he wrote, adding, "I don't need awards to validate what I've achieved in the last 33 years."
You Think You Know Motley Crue?
Nikki Sixx's and Other Rockers' Yearbook Photos
More From Ultimate Classic Rock