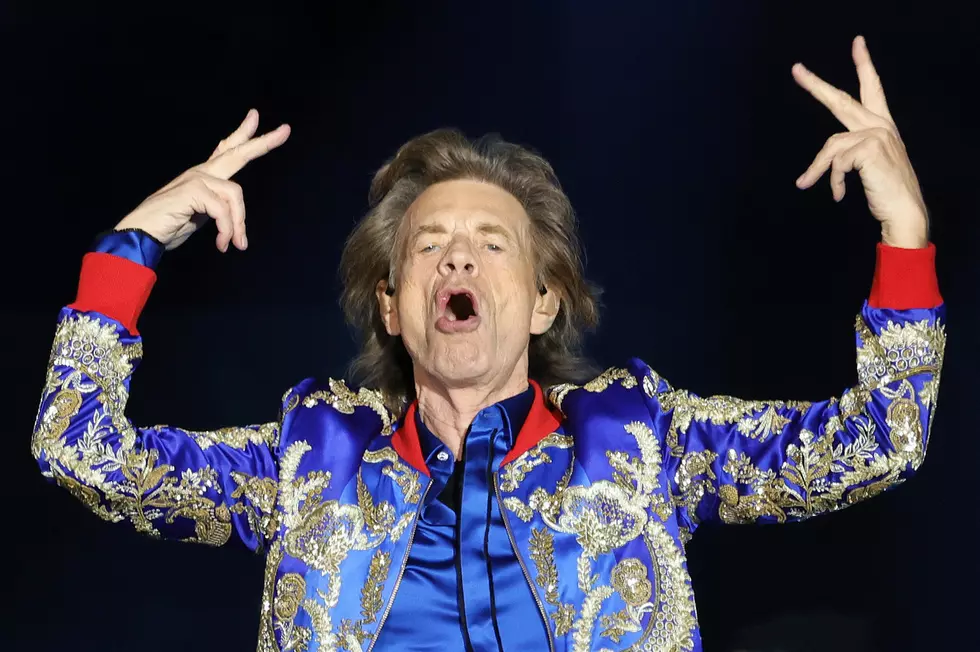 Mick Jagger Considers Donating $500 Million Fortune to Charities
Ethan Miller, Getty Images
Mick Jagger revealed he was open to the idea of donating a fortune to charities once he was gone, arguing that his eight kids were already well enough provided for.
The Rolling Stones singer is already estimated to be worth $500 million. The value of the band's holding in its back catalog is considered in the industry as likely to be worth at least the same, although no negotiations are known to be in progress.
In a new interview with The Wall Street Journal, Jagger expressed interest in the concept of donating the catalog's value, saying he had no interest in selling it. "The children don't need $500 million to live well. Come on," he said. "You maybe do some good in the world."
Read More: The Best Song From Every Rolling Stones Album
Jagger became interested in financial affairs in the '80s after the Stones' agreement with manager Allen Klein turned sour, leaving the notorious impresario with ownership of much of their earlier material. Since that experience, Jagger developed a reputation for pushing the band's value as far as possible and making sure the profits stayed with those who earned them.
"The industry was so nascent, it didn't have the support and the amount of people that are on tap to be able to advise you as they do now," he said. "But you know, it still happens."
Mick Jagger's Thoughts on 'Posthumous Career'
Jagger has a reputation for donating money over the decades. The Stones sent an amount described by the Disasters Emergency Committee as "generous" to victims of the Ukraine invasion last year. According to Money Inc., he has shared his worth with the Elton John AIDS Foundation, the U.K.'s Prince's Trust, his Red Rooster Program that encourages kids to learn to play music and a fashion scholarship fund, among others.
He's also a massive cricket fan and donated a total of approximately $122,500 to children's cricket charity Chance to Shine in 2018, based on the number of centuries and half-centuries (100 runs and 50 runs, respectively) scored by players in a Test match.
But the 80-year-old Jagger knows that the value of his career will extend beyond his death. As he told The Wall Street Journal, "You can have a posthumous business now, can't you? You can have a posthumous tour. … The technology has really moved on since the ABBA thing."
Rolling Stones Albums Ranked
Ready to journey through the past (darkly)? Check out Rolling Stones Albums Ranked Worst to Best.
More From Ultimate Classic Rock