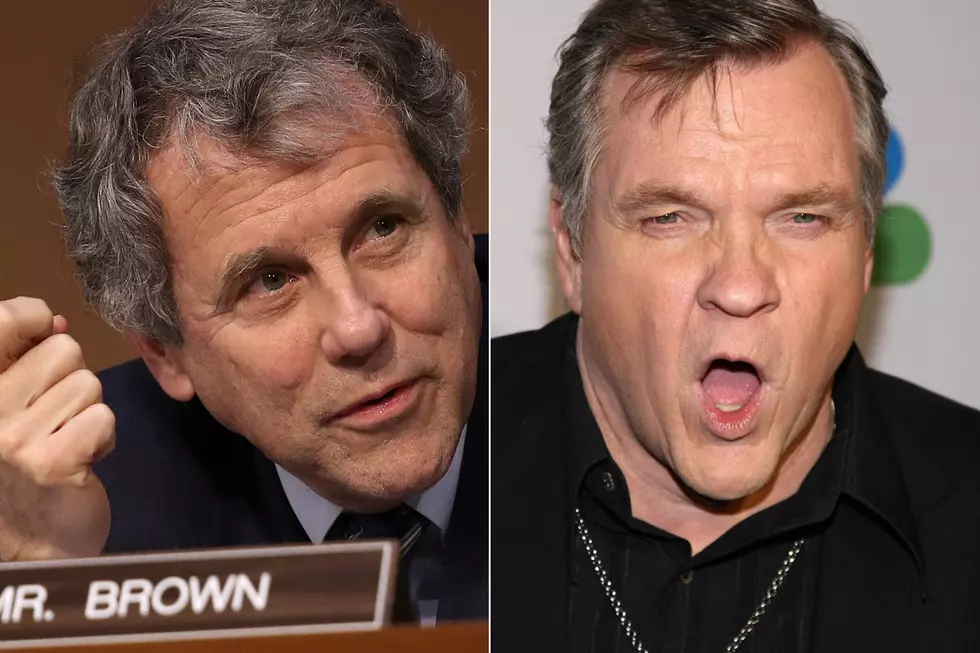 Senators Are Suddenly Quoting Meat Loaf for Some Reason
Win McNamee / Neilson Barnard, Getty Images
Meat Loaf suddenly became a debate tool during a discussion this week by the U.S. Senate banking committee on changes to the Dodd-Frank regulatory reform law. In fact, Ohio Sen. Sherrod Brown urged other members to consider meeting a new "Meat Loaf minimum."
Dodd-Frank was originally enacted in the wake of financial crisis of 2007-08. These proposed updates are part of a larger new measure called the "Economic Growth, Regulatory Relief, and Consumer Protection Act."
Brown took specific issue with the name. "As Meat Loaf tells us, 'Two Out of Three Ain't Bad,'" Brown said during opening remarks on Tuesday in Washington D.C. "But this bill doesn't even meet the Meat Loaf minimum."
Apparently, there are lot of Meat Loaf fans in the U.S. Senate. Brown's comments ended up unleashing a lyrical avalanche, as three other senators reportedly cited him while discussing the act.
Louisiana Sen. John Neely Kennedy and North Carolina Sen. Thom Tillis referenced Meat Loaf during comments in favor, while Maryland Sen. Chris Van Hollen argued against. Kennedy specifically mentioned the same Meat Loaf song as Brown: "This is a good bill," the Louisiana senator said, "but there ain't no Coupe de Ville hiding at the bottom of a Cracker Jack box."
Once Meat Loaf's highest-charting single, "Two Out of Three Ain't Bad" rose to No. 11 in 1977, helping his sophomore album Bat Out of Hell reach multi-platinum sales. Meat Loaf later hit No. 1 with 1993's "I'd Do Anything for Love (But I Won't Do That)."
More From Ultimate Classic Rock