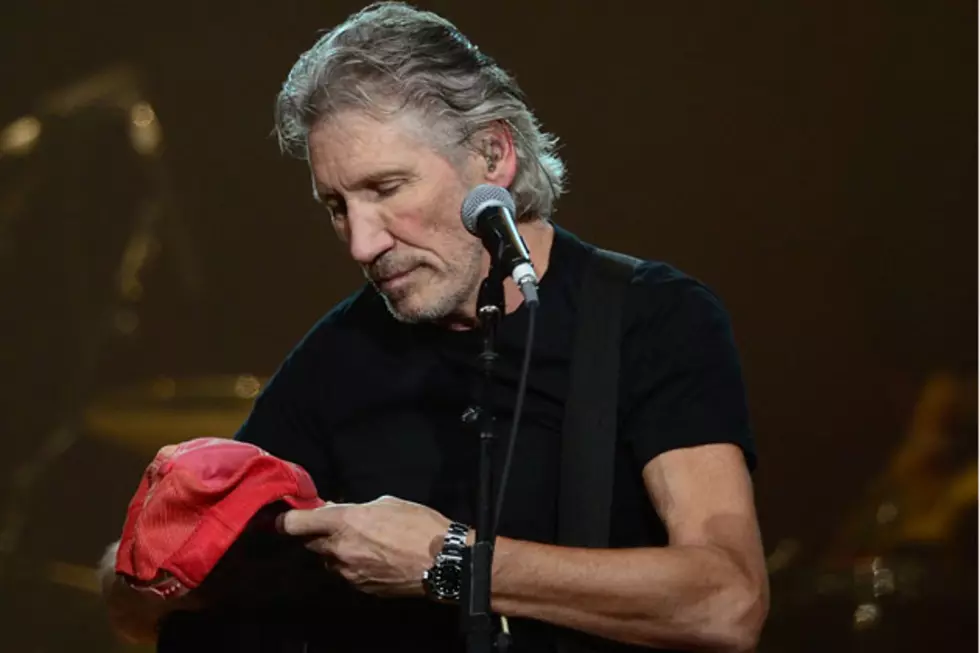 Performances by Roger Waters, Joe Walsh Highlight 'Love for Levon' Concert
Brian Killian, Getty Images
Over a dozen rock and country artists assembled last night to pay tribute to Levon Helm, and hopefully save the barn that housed the formal and informal Midnight Ramble sessions for so many years. The 'Love for Levon' concert took place at the Izod Center in New Jersey on Wednesday.
The Band singer and drummer's daughter received some of the biggest applause of the night, according to the Poughkeepsie Journal. Amy Helm helped deliver two songs, including 'Wide River to Cross' with Roger Waters of Pink Floyd. Waters also performed 'The Night They Drove Old Dixie Down' with My Morning Jacket. Later he told the story of his favorite red hat.
"This guy came over to me, and he kind of chewed a little, like he did, and he went, 'Roger, I like your style, I want you to have my hat,'" Waters said, speaking of Helm. "And he gave me his hat, and it's been my fishing hat ever since … and it will be with me to the day I die."
His wasn't the only poignant moment before, during and after the set. Country star Dierks Bentley talked of Helm's influence on him and country music in general. Joe Walsh of the Eagles told the Poughkeepsie Journal of one of his last memories of Helm, when the drummer sat in for 'Rocky Mountain Way' with Walsh's solo band in 2011.
"I just have that visual of turning around and seeing Levon playing drums on 'Rocky Mountain Way,' and I'll never forget that."
Lucinda Williams, Grace Potter, John Mayer, Robert Randolph, Allen Toussaint, Gregg Allman and Helm's own Dirt Farmer Band were amongst the other famous musicians on hand. The entire group took the stage at the end to perform an emotional, if slightly disorganized, version of 'The Weight.'
Helm died in April at age 71 after a battle with cancer. The concert was a benefit show to raise funds to help his family maintain ownership of Levon Helm Studios in Woodstock, N.Y.
Watch the 'Love for Levon' Encore
More From Ultimate Classic Rock