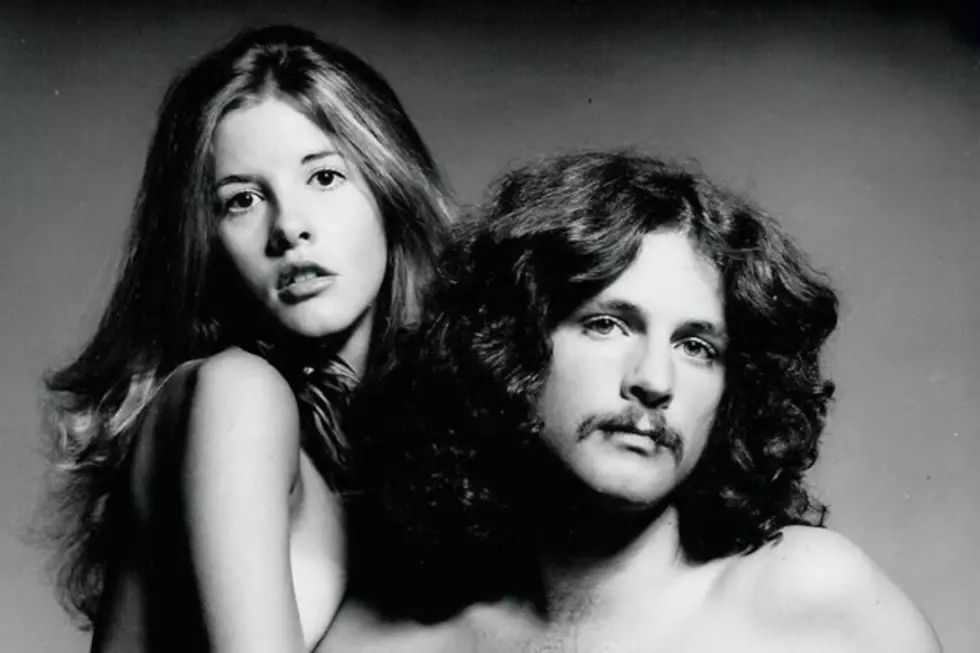 The Day Lindsey Buckingham and Stevie Nicks Joined Fleetwood Mac
Polydor Records
Fleetwood Mac was in free fall by the time Mick Fleetwood asked Lindsey Buckingham to join on New Year's Eve 1974.
The recent departure of Bob Welch meant that Buckingham would become the group's seventh guitarist in just seven years. That gave Buckingham some leverage, which he used to arrange for a package deal with his girlfriend Stevie Nicks. Sparked by a recording of Buckingham Nicks' "Frozen Love," Fleetwood happily obliged – and the addition of both meant the classic-era lineup of Fleetwood Mac was finally in place.
The duo met in 1966 when Nicks, newly transplanted from Arizona to the teeming musical environs of San Francisco, heard Buckingham singing "California Dreamin'" at a party and boldly joined him in song. Two years later, a local band called Fritz featuring Buckingham on bass needed a new singer, Nicks came on board. Fritz opened shows for Jimi Hendrix and Janis Joplin but eventually split after never receiving the record deal they coveted. The fledgling duo were lovers as well as musical confidants when they returned to stages as Buckingham Nicks.
Polydor signed the the now-Los Angeles-based pair, but the resulting self-titled album went nowhere – leaving a desperate Nicks to waitress for rent. She has said she was mere weeks away from returning to Phoenix when Fleetwood called.
"If we hadn't joined Fleetwood Mac, would Lindsey and I have carried on and made it?" she told Uncut. "I was really tired of having no money and being a waitress. It's very possible that I would have gone back to school and Lindsey would have gone back to San Francisco."
Listen to Buckingham Nicks Perform 'Frozen Love'
Fleetwood Mac's 10th lineup hurtled the group to unprecedented success, first with a self-titled five-million-selling hit – and then with the era-defining, 20-times platinum Rumours. After so many ups and downs, Fleetwood Mac enjoyed an era of stability and prosperity – for a time, at least.
"When Bob Welch left, when [band co-founder] Peter Green left, some people were devastated," Fleetwood told Salon, but that's how it went with Fleetwood Mac. "People came and went quite freely," Fleetwood adds. "It's part of the history of this band."
That history would, of course, repeat itself. Buckingham missed two of Fleetwood Mac's subsequent albums; Nicks was absent for one of them, too. But not before they helped 1979's Tusk, 1982's Mirage and 1987's Tango in the Night to some five million more in U.S. sales.
And to think, Buckingham had expressed initial reservations about joining Fleetwood Mac, mainly because he wasn't sure about subsuming his own outsized personality into the larger group dynamic. Nicks, however, quickly stepped in. In the talk with Uncut, she remembers telling Buckingham: "We can always quit. They're going to pay us $200 each a week, so we can save some money and leave in six months with a little nest egg if it doesn't work."
Fleetwood Mac Lineup Changes: A Complete Guide
A look at the many changes the band has been through over its half-century career.
Stevie Nicks Talks About Life After Music
More From Ultimate Classic Rock