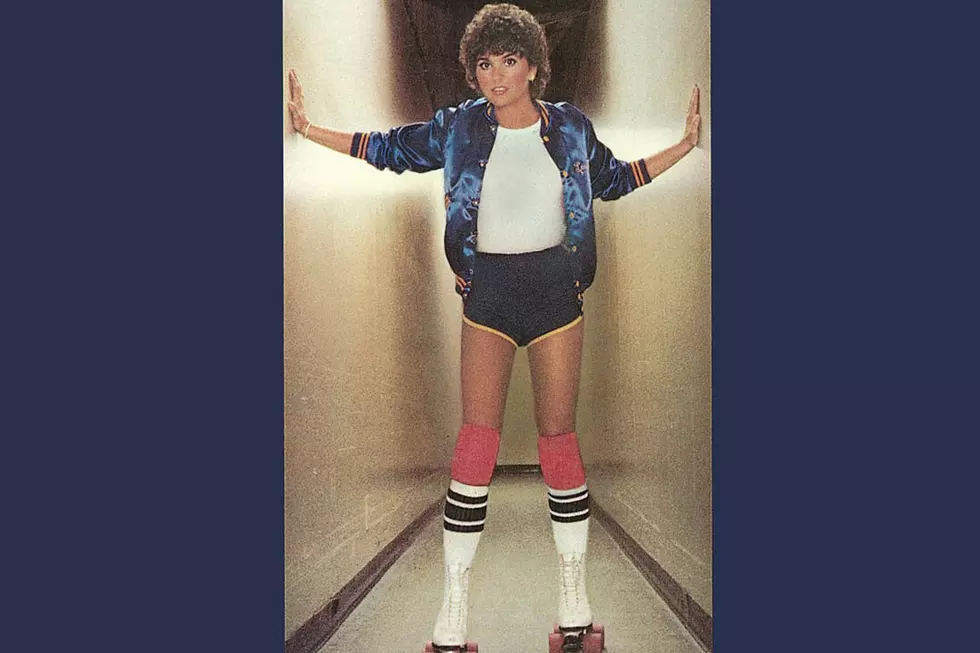 How Linda Ronstadt Raised Bar on Success With 'Living in the USA'
Asylum
By the late '70s, Linda Ronstadt had left herself with a pretty tough act to follow, scoring a series of platinum-selling, chart-topping LPs that helped turn her into one of the defining artists of the decade. But with 1978's Living in the USA, she managed to raise the bar for commercial success all over again.
Living in the USA was a smash hit even before it arrived in stores on Sept. 19, 1978. Given Ronstadt's incredible streak of five million-selling albums, retailers couldn't wait to pre-order the new disc; as a result, it reached the shelves as the first album in history to earn double-platinum status prior to its official release. And unlike certain other high-profile records that benefited from advance buzz, only to end up in the cutout bin, Living in the USA went on to dominate radio as well as retail.
A number of tracks from the album latched onto the airwaves over the coming months, including the Top 20 title track (a cover of the Chuck Berry hit), the Top 10 "Ooh Baby Baby" (written and originally recorded by Smokey Robinson), and Ronstadt's version of Elvis Costello's "Alison."
"I've never communicated with him directly, but I heard that someone asked him what he thought and he said he'd never heard it but that he'd be glad to get the money," she later said of the latter track. "So I sent him a message. 'Send me some more songs, just keep thinking about the money.'" (Costello would ultimately end up contributing three songs to Ronstadt's next album, 1980's Mad Love.)
Her unparalleled gifts as a vocal interpreter were never in question, but Ronstadt also received a lot of attention for her image. In fact, by the time Living in the USA was released, her looks were almost as much of a draw as the music: The knee-socks-and-roller-skates combo she wore on the cover helped spark a national skating resurgence. As People put it the following year, "Anyone who gave Linda Ronstadt her first pair of roller skates deserves a place in this decade's social history."
Watch Linda Ronstadt Perform 'Back in the U.S.A.'
It was ultimately the music that mattered most, however, and Living in the USA delivered, matching its impressive sales with a round of positive reviews.
So pervasive was Ronstadt's '70s pop success that it proved progressively difficult to maintain. Following Living in the USA, she took a year off before returning with Mad Love, which extended her platinum streak while indicating that her grip on the album charts and FM airwaves might be loosening.
Two years later, Get Closer only managed to brush the lower reaches of the Top 40. Rather than signaling a career in decline, however, it provided Ronstadt with the motivation to start a whole new chapter with 1983's What's New, the first in a trilogy of wildly successful standards albums recorded with bandleader/arranger Nelson Riddle.
Ronstadt returned to Top 40 pop periodically throughout the rest of her career, perhaps most notably with 1989's Cry Like a Rainstorm, Howl Like the Wind, but she spent much of the subsequent decades exploring other genres – including folk, country, and mariachi music. Her final album, 2006's Adieu False Heart, was a collaboration with Cajun singer Ann Savoy.
Few of those records approached the commercial heights enjoyed by Ronstadt's chart-topping '70s work, yet they all reinforced the qualities that made her such a star: her crystalline vocal tone, her boundless love of music, and her unmistakable way with a song.
 
 
See Linda Ronstadt in Key Moments in Country Rock History
More From Ultimate Classic Rock