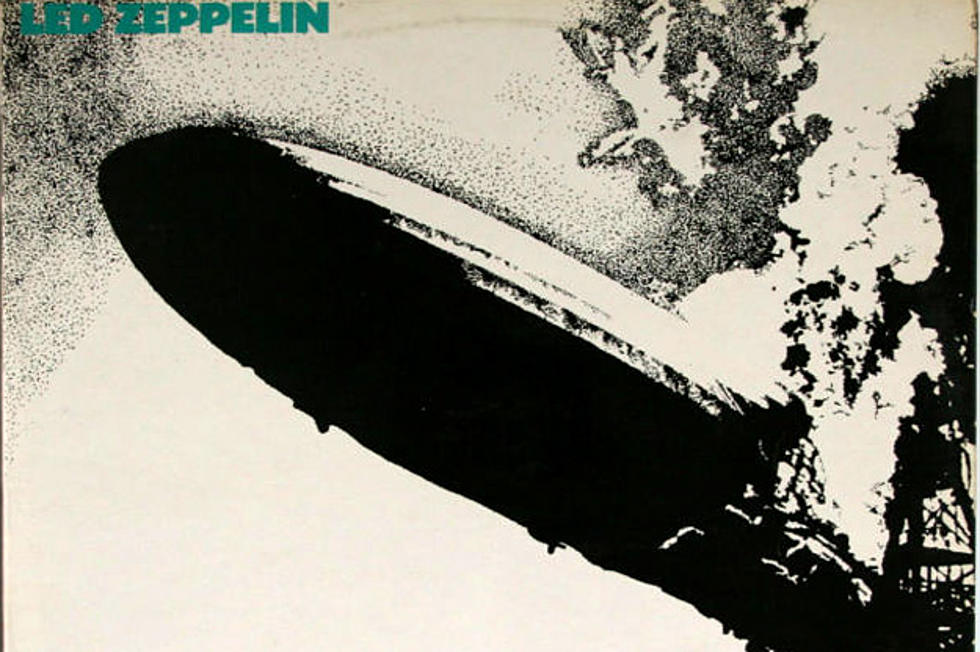 Rare Turquoise-Sleeved Edition of Led Zeppelin's First Vinyl Album Earns Big Bucks at Auction
A rare version of Led Zeppelin's self-titled vinyl release sold for approximately $1,890.00 earlier this month on eBay.  Take note, this is not the same self-titled copy you have in your personal collection; this is the highly sought out, first pressing of the band's original 1969 UK debut.
Baring the catalog number: 588171, this title barely sold upon initial release, partially because, as the seller pointed out, albums were expensive back then and this run was very limited. It was also indicated that the vinyl, sleeve and red - plum first pressing labels were all in a "mint-minus" condition, making this find all the more incredible.
The most obvious way to spot one of these rarities is by looking at the cover. Notice the turquoise blue printing versus the bright orange printing we're accustomed to seeing on the cover nowadays. Apparently a last-minute decision was made by the band and their manager Peter Grant just as this record was going to press.
It seems that the turquoise text on the front just wasn't the right look for a heavy rock 'n' roll band, in their view. As a result, the colors were changed and it is said that only a small shipment (less than 2000 copies) of the turquoise sleeves ever left the plant.
Searching for one of these could easily leave one feeling 'Dazed and Confused,' however, collectors rarely give up, admitting that it's the thrill of the hunt that brings them the most pleasure. Amazingly, this Led Zeppelin
gem was listed and sold from the island of Cyprus. The big bucks this album earned at auction proves that sometimes an unwelcome shade of turquoise is capable of turning into pure gold.
More From Ultimate Classic Rock