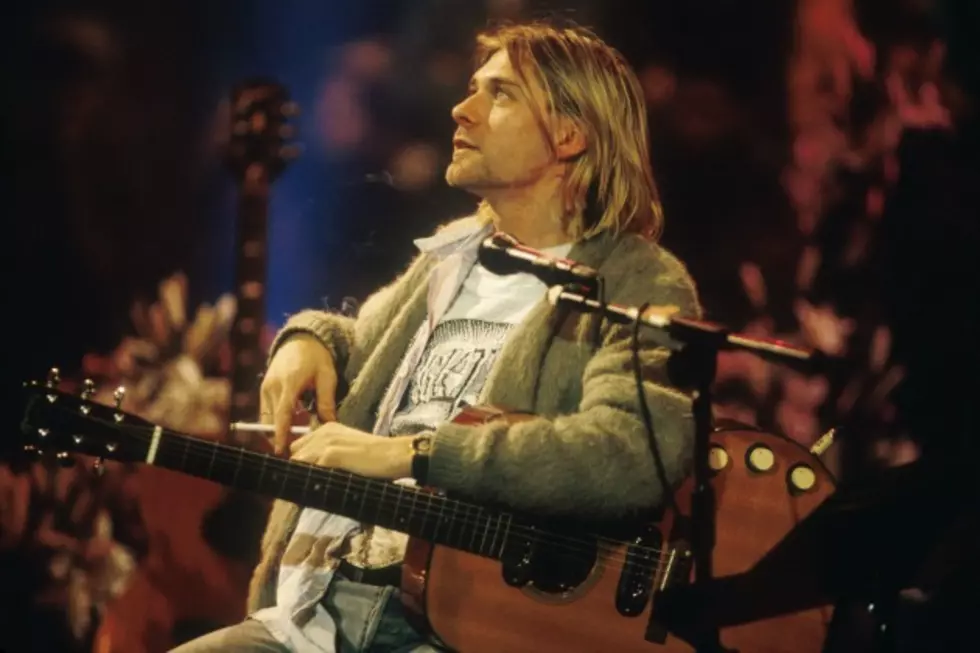 Kurt Cobain's Death Still Ruled a Suicide After Seattle Police Investigate New Photos
Frank Micelotta, Hulton Archive / Getty Images
"I was requested to look at the case because I'm a cold case detective because it is 20 years later and it's a high media case," explained Detective Mike Ciesynski, who spoke with local television station KIRO about the recently developed rolls of film. "There were always these conspiracy theorists out there, and so I was asked to look at the case and review it."
Ciesynski told reporters that Cobain's death is still clearly a suicide, and although some of the new photos have been released to the public (see above), he said the Seattle police department would not be releasing pictures of the body. "How's that going to benefit anybody?" he asked, adding, "It wasn't going to change my decision that this was a suicide, and actually I'm the one that makes the decision finally: do we go forward or not? Morally I would not be able to justify that. Legally I can't justify doing that."
A spokesperson for the police department told KIRO that they frequently receive requests to re-open the investigation ("mostly through Twitter"), but when asked if he felt like the case was closed for good, Ciesynski sighed, "Hopefully. I'm sure until the 25th anniversary comes up."
Watch KIRO 7's Interview With Detective Mike Ciesynski
Think You Know Rock's Tragic '27 Club'?
More From Ultimate Classic Rock