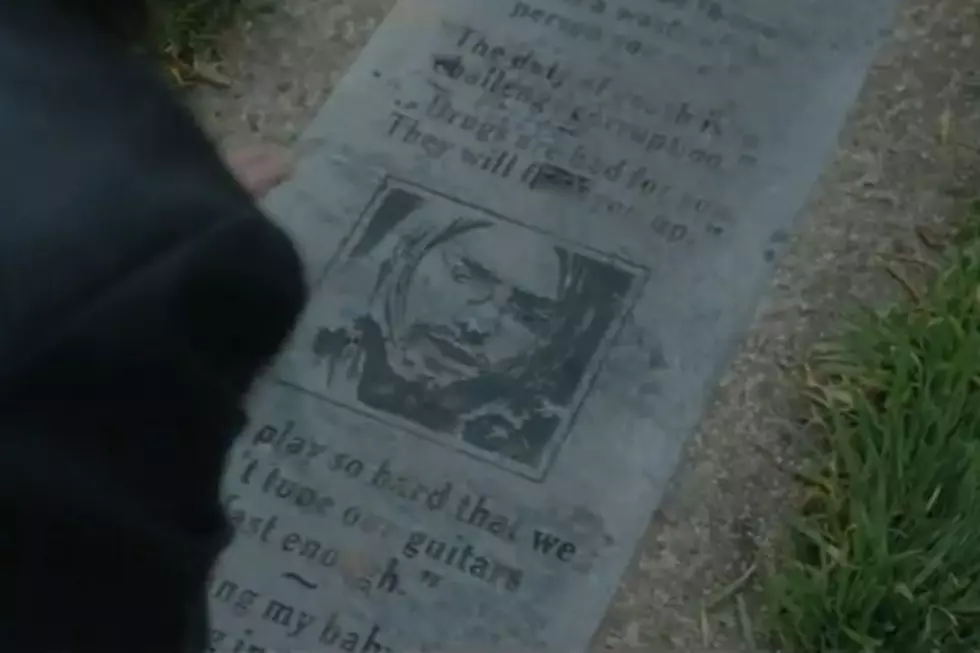 New Film Explores 'Courtney Love Had Kurt Cobain Killed' Conspiracy Theories
Daredevil Films
How can a movie that says it's "based on official case files," "actual audio recordings," and "expert testimony" still come across as an irresponsible exercise in tabloid-level drama? Let's watch the trailer for 'Soaked in Bleach' and find out.
Directed by Benjamin Statler, making his feature directorial debut after serving as a producer on films such as 'Act of Valor,' 'Hello Herman,' and 'Comic-Con Episode IV: A Fan's Hope,' the movie delves into the conspiracy theories surrounding Kurt Cobain's death -- mainly the one alleging that Cobain's wife, Courtney Love, had him murdered in order to inherit his fortune.
As Consequence of Sound points out, that theory (among others) has been investigated and debunked repeatedly over the years, but that hasn't stopped certain fans, pundits, and assorted onlookers from spiraling into lurid fantasies regarding Cobain's final days -- something Statler, along with his screenplay co-writers Donnie Eichar and Richard Middleton, seeks to indulge with 'Soaked in Bleach,' which sprinkles documentary footage in between an assortment of dramatic re-enactments to build its case against Love.
Of course, 'Bleach' isn't the first attempt to argue that Cobain's death wasn't a suicide, but that doesn't mean it's any more accurate than the rest -- or that releasing this trailer to coincide with the 20th anniversary of his passing, when the movie doesn't even have a release date, isn't more than a little skeevy.
More From Ultimate Classic Rock