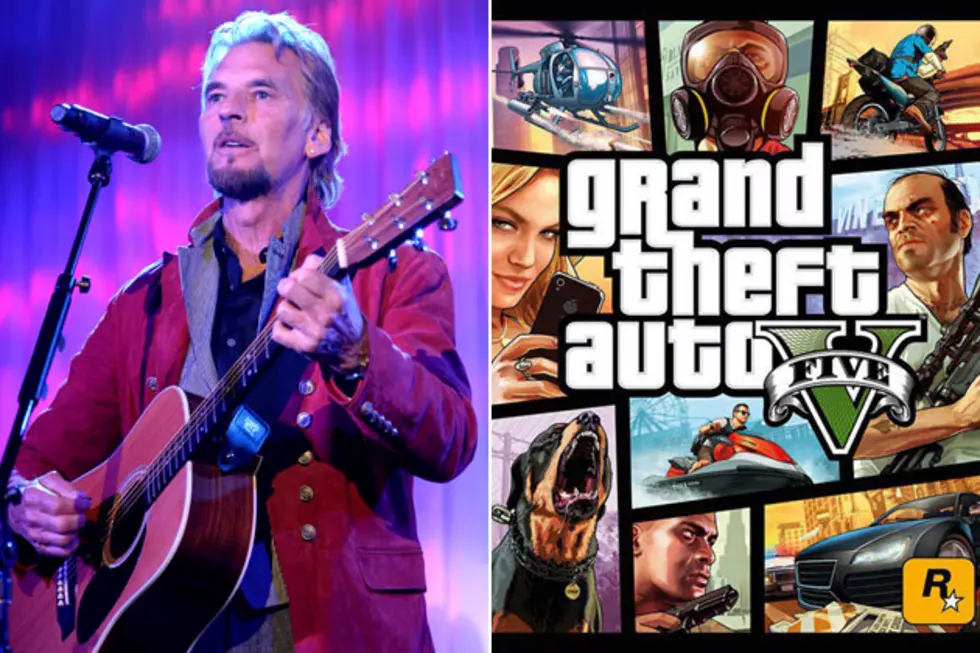 Kenny Loggins Hosts 'Grand Theft Auto V"s Classic Rock Station
Jason Merritt, Getty Images / Rockstar Games
The soundtrack and score to the upcoming 'Grand Theft Auto V' video game is packed with well-known stars of hip-hop, rock, soul and classic rock. Kenny Loggins will host the classic-rock station heard in the game, which will be released on Sept. 17.
Soundtrack supervisor Ivan Pavlovich told Rolling Stone that Loggins is one of several stars who jumped at the chance to host a station or provide original music for the latest outing in the popular video-game series. "This is the most exciting soundtrack we've done, in terms of who's hosting and the music on the actual radio stations," he said. "This is our biggest accomplishment."
Funk legend Bootsy Collins hosts the '80s funk station, actress Pam Grier hosts the soul station and hip-hop producer DJ Pooh hosts the rap station. There are also stations dedicated to modern rock, outlaw country and Mexican music.
Loggins is no stranger to providing music for soundtracks. His two biggest hits were heard in movies: 'Danger Zone' comes from 'Top Gun,' and 'Footloose' (a No. 1 song) was the theme to the 1984 film.
More From Ultimate Classic Rock