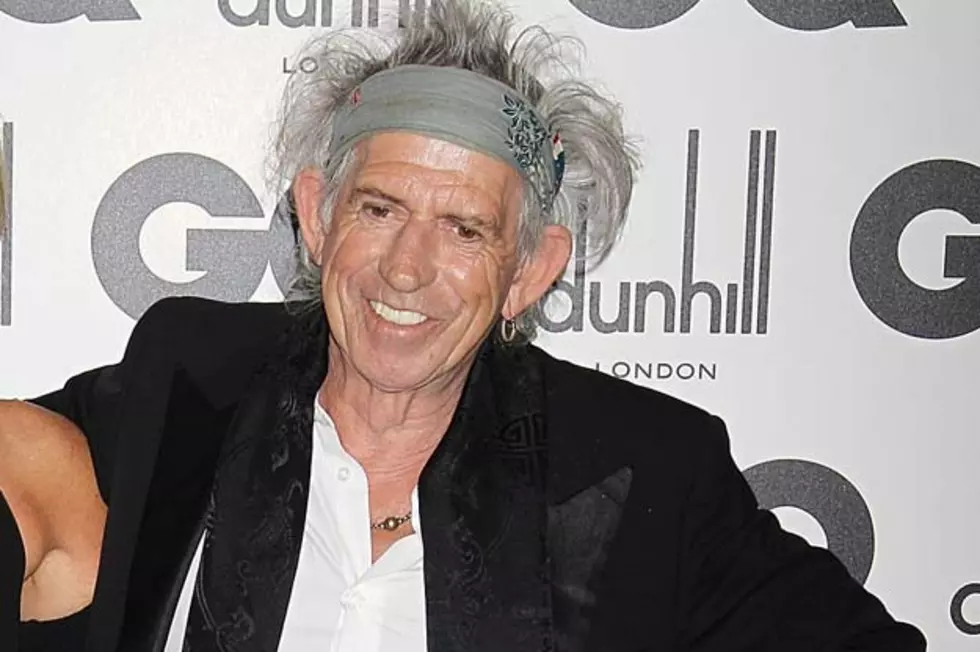 Keith Richards' 'Life' Book to Become a Movie
Keith Richards' best-selling autobiography 'Life' is about to be transformed into a biopic, according to the legendary Rolling Stones guitarist (and noted clean-living advocate) himself.
Richards told The Telegraph at the GQ Awards earlier this week that the film is in the rudimentary stages. He is reportedly not in any sort of rush to get the film made, and it appears that there will be lots of wrangling over the rights and getting his bandmates to sign off on the project, since they are the source of much of the book.
Richards is no stranger to the big screen, as the guitarist has appeared in the mega successful 'Pirates of the Caribbean' franchise, starring as Captain Teague, the rugged father of Johnny Depp's iconic Jack Sparrow character.
As for who will portray the legendary Rolling Stones guitarist? Perhaps 'Pirates' co-star and friend Johnny Depp? There's a thought. Richards acknowledged the degree of difficulty in finding an actor (or actors) to portray him at various stages of his life if the filmmakers forego the prosthetics and heavy makeup route in order to age a younger thespian. "There are feelers out at the minute [but] I'm in no rush right at the moment. Also, how are they going to find me? The idea of a succession of Keith Richards coming down is horrifying," he said.
More From Ultimate Classic Rock