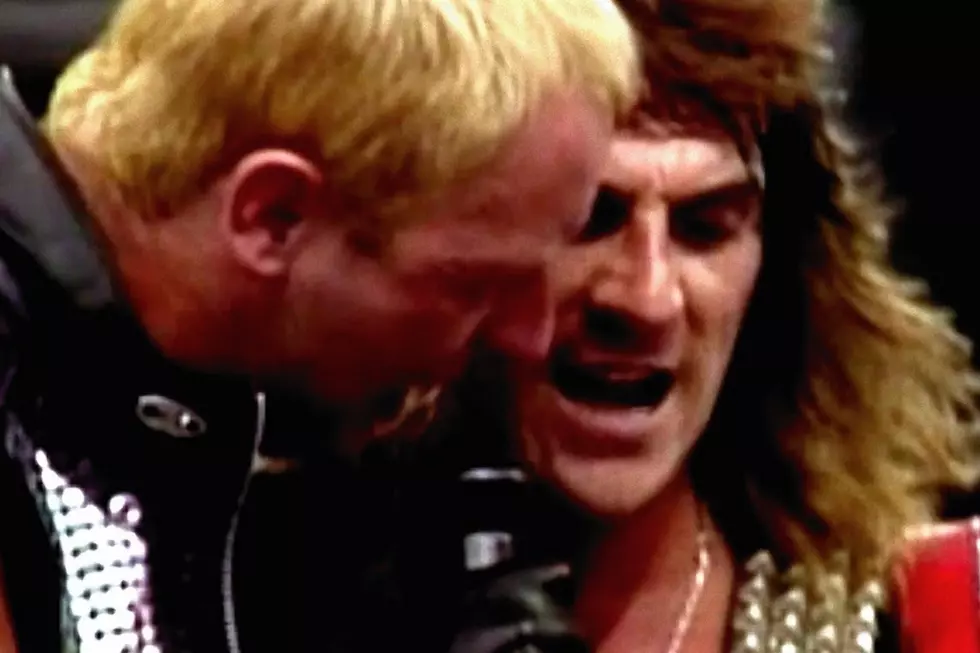 When Judas Priest Fans Trashed Madison Square Garden
YouTube
Talk about breaking the law: Judas Priest were barred from performing at Madison Square Garden after a rambunctious crowd peppered the pre-show announcer with all manner of objects on June 18, 1984, then proceeded to rip out $250,000 worth of seating. Incredibly, the ban is still in effect.
"Very metal," frontman Rob Halford would subsequently quip. "The horrible thing is that if we did play Madison Square Garden, there would be some enthusiast who was there from the original riot with his pen knife out. It would start all over again! So, it's probably best."
Judas Priest had scheduled the highly anticipated performance as part of its tour in support of Defenders of the Faith, something that didn't quite jibe with local radio disc jockey Perry Stone's introductory announcements of a series of upcoming events at the Garden. That list featured some distinctly un-metal acts, including Neil Diamond and Helen Reddy, among others.
"Naturally, the crowd of 20,000-plus booed me when I introduced myself," Perry later recalled, "but began to get truly unruly when I read that list of uncool acts." A frustrated Perry hurled some epithets back, and the first signs of trouble were literally everywhere. "The crowd," he said, "proceeded to throw firecrackers, M-80s, Cherry Bombs and assorted beer bottles at me."
An often-tumultuous 20-song set went on anyway, one that culminated in two encores. At one point, however, exploding fireworks from the crowd can actually be heard in bootlegs during the show. The problems didn't stop there, either, as eventually "chairs started flying around, New York's finest arrived and many were carted off in various patty wagons," added Perry, who was also banned for life. Judas Priest was forced to underwrite the massive repairs.
Photographer Bob Leafe was at the show and hired by the venue to take pictures of the damage, which you can see here. "Afterwards, Priest had a party at the Limelight," Leafe remembered. "When I finally walked in, Kenny (former Priest guitarist K.K. Downing), who had seen me half-buried by cushions in the pit, yelled out, 'You've survived!'"
"There's actually quite a funny ending to that," longtime Judas Priest member Glenn Tipton added. "Me and Ken went there to watch [John] McEnroe play tennis in some indoor tennis championship. We went in hoodies, because we had been banned from Madison Square. Halfway through the tennis match, one of the ushers came down and he went, 'Thanks for the new seats.'"
Halford added: "They wouldn't have had new seats without Priest."
Top 50 Classic Heavy Metal Albums
We take a look at some of the heaviest, loudest and most awesome records ever made.
Judas Priest's Real-Life 'Spinal Tap' Stories
More From Ultimate Classic Rock