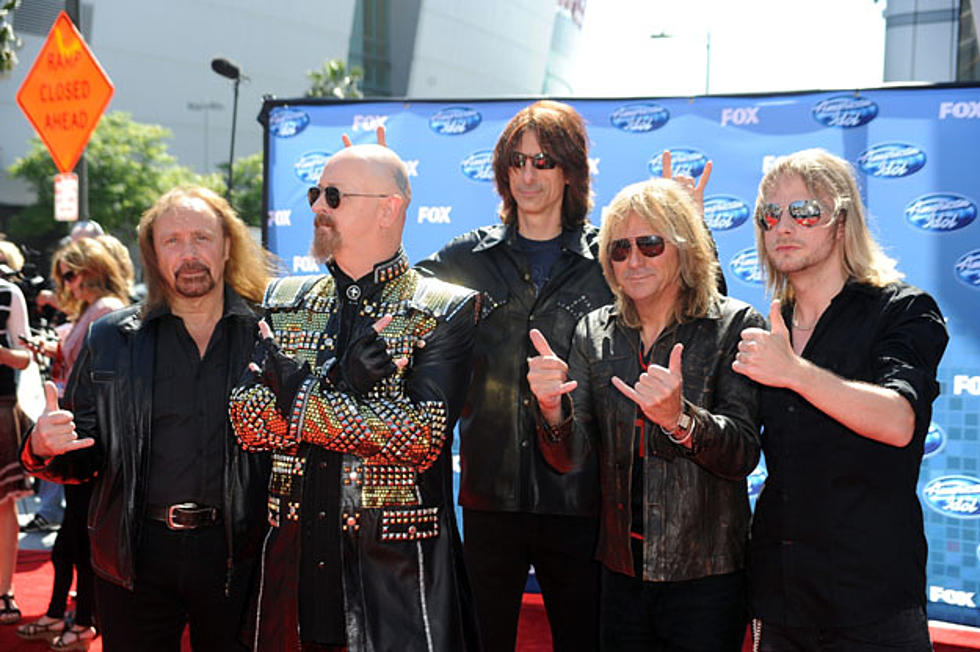 Judas Priest Clarifies The Meaning Of Farewell Tour, Again
Judas Priest has issued a clarification about their upcoming "farewell" tour, which if you're keeping track, is actually a follow-up statement to their previously released clarification regarding their original announcement.
"Farewell" seems to be the sticky word causing much of the confusion. From our perspective, "farewell" can often mean "goodbye" and, ahem, "farewell."
According to Priest, though, here's how they view the situation: "When we issued our press release to announce the farewell tour, we stated that it was the last major world tour for Judas Priest. Nothing has changed — we didn't say it was the end of the band, that we were going to retire, or the band was going to break up... just that it would be the last major world tour we would be doing, which is still the case."
The band goes on to reiterate that they still have plans for a new album and possible future releases beyond that. They once again mention the possibility of doing an occasional show, especially "if it is something special," but they say "no more world tours."
So now we've got it – "farewell" isn't really farewell and we can still look forward to that new album. Okay, got it. We'll see you out on the road!
Watch Judas Priest perform 'Victim of Changes.'
More From Ultimate Classic Rock