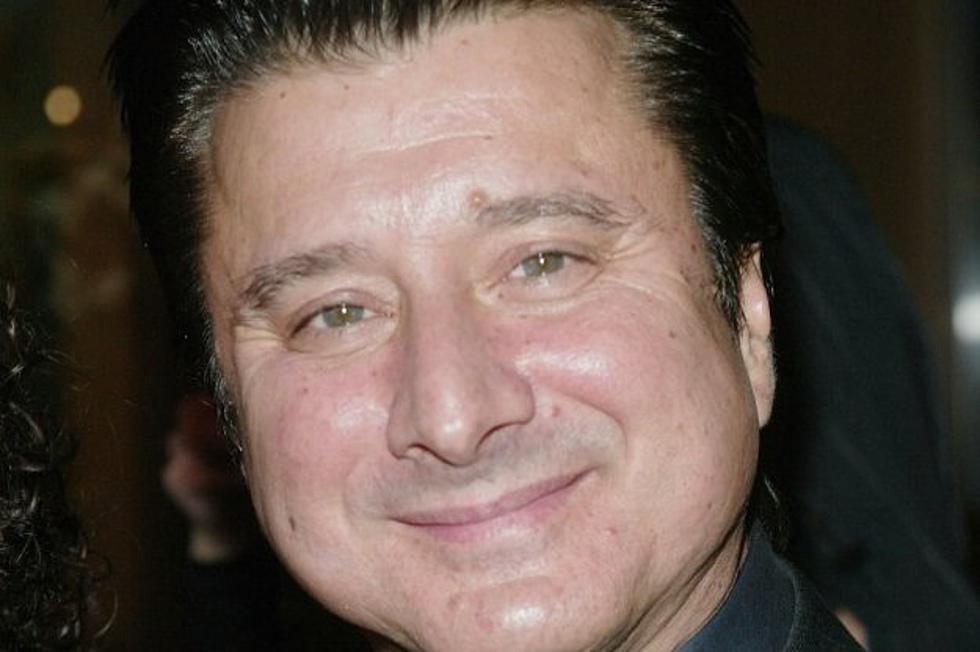 Steve Perry Excited to Revisit Journey's Greatest Hits on Vinyl
Preparing the vinyl version of the upcoming 'Greatest Hits Vol. 2' release for the masses gave former Journey frontman Steve Perry the chance to get reacquainted with the analog side of the group's success.
Perry personally supervised the remastering for the project, and his enthusiasm for the new release is clearly evident. While answering fan's questions via his website, he notes, "I truly forgot how sonically exciting and just plain better these Journey tracks sound back where they originally lived...on vinyl."
"The stereo separation, the center imaging and the sonic depth of the tracks themselves is more true to what we all loved about these original final mixes. All the instruments and voices, to me personally, sound so damn good that all I want to do is reach for the volume and turn it up!"
Vinyl aficionados can do just that with fresh black wax versions of 'Greatest Hits Vol. 2' and the band's wildly successful original 'Greatest Hits' album. The two releases bring a large chunk of Journey's incredible catalog of hits back to vinyl, newly remastered and presented as two separate 180 gram double vinyl packages.
Each vinyl edition will also include a digital download code for on-the-go listening convenience (we still haven't found a way to play our records while jogging outside the UCR headquarters!).
"I'm very excited to be releasing this compilation," says Perry's former bandmate (and current gossip mag superstar) Neal Schon. "Many of these songs were written in our earlier days by Steve Perry and myself, and hearing them again brings back great memories. 'Little Girl' has an extra special meaning for me because it's one of the songs my father, who worked with us for many years, worked on with us. All our songs have stood the test of time, and I hope our fans will enjoy this collection."
Jonathan Cain remembers, "'Escape' was my first album with Journey in 1981 and I never looked back. A lot of the songs in those days were in pieces -- like a puzzle to figure out. The connection we had was magic -- and like a Super Bowl team -- we always found a way to get it right."
The new vinyl hits packages will be released on Nov. 1. While they spent a bit of time looking back with these new reissues, Journey's feet are planted firmly in the present, having released 'Eclipse' earlier this year, the latest album with current singer Arnel Pineda. The current group say they'd be open to jamming with him on stage sometime, but Perry "respectfully" declined their offer in that same Q&A session.
More From Ultimate Classic Rock