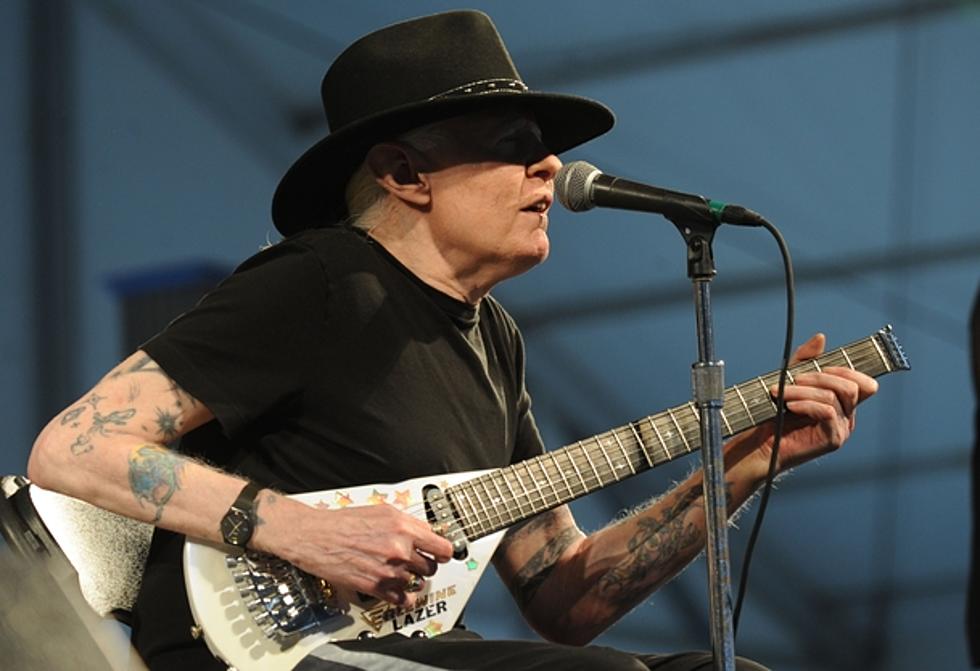 Johnny Winter Battles Back from Decades of Substance Abuse
Rick Diamond, Getty Images
Legendary guitarist Johnny Winter doesn't just play the blues, he's lived them. The iconic blues rock guitarist has battled his addictions to drinking and drugs off and on since his commercial heyday in the '70s, but in a new interview he says he is finally clean and sober and ready to rock.
"Heroin was the hardest thing that I ever had to go through," Winter tells Classic Rock Revisited. "It was worth it to go through it and get clean. I am not taking any drugs and I am not drinking. I am not smoking cigarettes anymore and I am not doing anything bad. I never thought this would be possible. I never thought I would see the day that I didn't have any vices at all."
It was a long, hard path to sobriety for Winter, who places some of the blame on his former manager for keeping him apart from the people in his life, including his brother Edgar Winter. "He died right after I fired him. He couldn't have done anything else because he was a horrible alcoholic. There wasn't any reason for him to stay alive," Winter maintains.
His new manager, Paul Nelson, made it his priority to see the guitarist conquer his demons when he took over managing him six years ago. As a result, Winter has experienced a career resurgence culminating in the release of last year's 'Roots' album, which features guest appearances by John Popper from Blues Traveler, Sonny Landreth, Warren Haynes, Vince Gill and Susan Tedeschi. He recently released a DVD titled 'Live from Japan,' and he's planning a second 'Roots' album that he hopes will feature Mark Knopfler, Billy Gibbons, Eric Clapton and Gregg Allman.
Winter says his motivation for staying healthy is to keep on playing. "I don't want to retire from something I love to do. If I got unhealthy and couldn't play anymore, then I would stop, but that is the only thing that could ever make me stop."
More From Ultimate Classic Rock