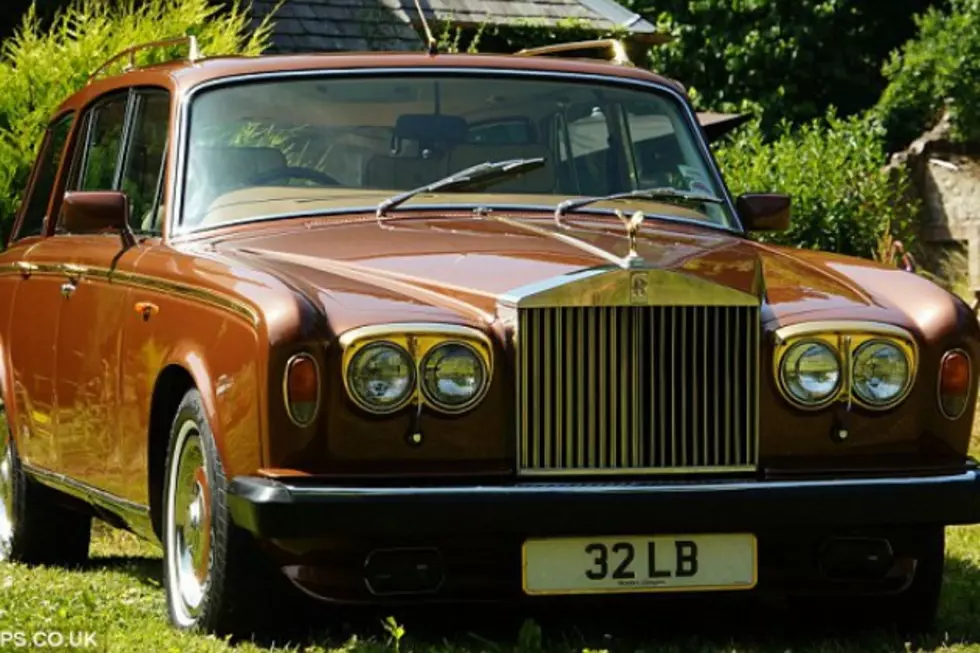 John Entwistle's Car Headed for Auction
BNPS.co.uk
Listen up, Who fans -- it isn't every day you have the chance to buy a car once owned by the Ox.
U.K. tabloid the Daily Mail reports that Who bassist John Entwistle's prized 1980 Silver Shadow Rolls-Royce -- customized to help him ferry his Irish wolfhounds around his Gloucestershire estate grounds -- is headed for the auction block.
This will be the second time the car has changed hands since Entwistle passed away in 2002. His family originally sold it to a member of the Scottish gentry, but the new(ish) owners have apparently decided to part ways with it, and it's now expected to sell for up to $25,000 next month. Even without the modifications, it was a pretty sweet ride, with a 6,750cc V8 engine under the hood, cream leather upholstery and a mahogany dash and steering wheel.
"There was never an official factory-bodied estate version of the Shadow, but that did not deter those wealthy enough from commissioning their own," explained a spokesperson for the auction house. "The car has been kept at an estate in Perthshire, Scotland, where it was mainly used for grouse shooting, and has been garage stored in a 'bubble' to maintain ideal air temperature."
More From Ultimate Classic Rock