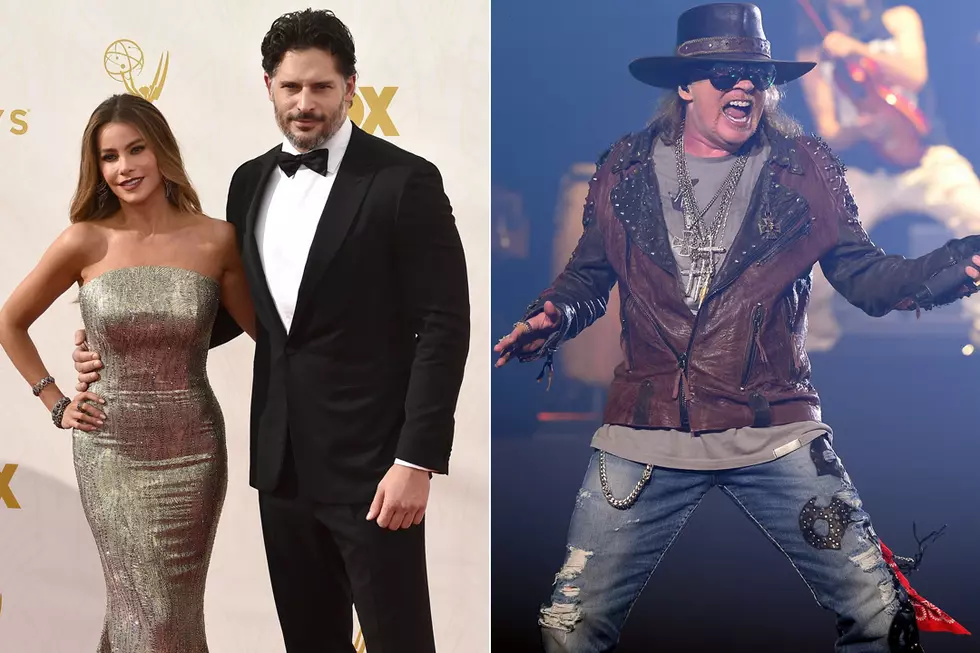 Watch Joe Manganiello Sing 'Sweet Child O' Mine' to Sofia Vergara
Larry Busacca / Ethan Miller, Getty Images
One of the guests, Valentina Micchetti, posted the above video to her Instagram account. "know you're in love when you can't fall asleep because reality is finally better than your dreams," she wrote. "To @sofiavergara and @joemanganiello #sweetchildofmine #sweetloveofmine #loveofmylife #jofia #thecutestthing"
A native of Colombia, Vergara became a household name when the acclaimed Modern Family premiered in 2009. She's been nominated for four Emmys for her work on the show. Manganiello has played Flash Thompson in two films in the Spider-Man franchise, had a recurring role on How I Met Your Mother and spent five years as the werewolf Alcide Herveaux on HBO's True Blood. The two apparently met in May 2015 at the White House Correspondents' Dinner, where he was caught ogling her from behind, and began dating shortly thereafter.
Uproxx has more Instagram photos of the couple, whom we'll dub "Joefia" in the manner favored by the Hollywood media whenever two stars get together, which includes a safe-for-work "wedding boobs competition." Who won? Everybody.
Axl Rose has been in the news a lot lately, even though he's been out of the public eye. Over the past few weeks, rumors have been swirling that the original lineup of Guns N' Roses are set for a reunion next year. However, there have been no official statements from any of the members.
See Guns N' Roses and Other Rockers in the Top 100 Albums of the '80s
Slash Explains How Guns N' Roses Got Together
More From Ultimate Classic Rock