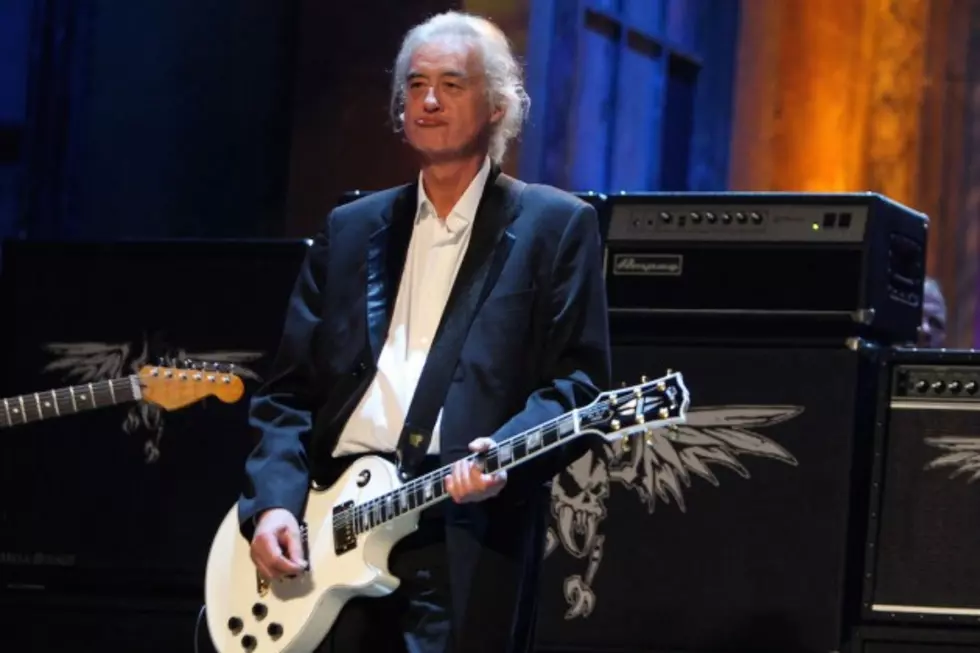 Jimmy Page on Led Zeppelin Reissues: 'This Is Closure'
Stephen Lovekin, Getty Images
With the arrival this month of the final trio of releases in Led Zeppelin's massive reissue series, the focus has turned to what's next for Jimmy Page, the mastermind behind the project.
Turns out he's already making plans. "While I've been involved in doing all of this stuff, Robert [Plant]'s been doing all his solo work," Page recently told NME. "John Paul Jones has been out touring. The only person who hasn't been out touring is me. So maybe we'll address that soon."
He's quick to add that this doesn't involve an official Led Zeppelin reunion. "I think it's safe to assume that will be a new project," Page said. "I don't know who with yet because I haven't had a chance to work on it, but I've got material that's written I want to revisit and, well, it's an exciting time."
The reissue series, which began sequentially in early 2014, concludes with the July 31 release of bulked-up editions of Presence, In Through the Out Door and Coda. And as far as Page is concerned, this is it. "This is closure, if you want to use that word, on the recording world, the studio world of Led Zeppelin," he said.
As Page worked to complete the sets amid great fanfare, Plant confirmed that he had no interest in reforming as Led Zeppelin. Page then began openly ruminating on forming a new band. "The one thing I haven't been seen to be doing recently is playing guitar," Page told NME. "So, now I've got the opportunity to put all my drive into playing the guitar and working out what way to present myself next."
See Led Zeppelin and Other Rockers in the Top 100 Albums of the '70s
You Think You Know Led Zeppelin?
More From Ultimate Classic Rock