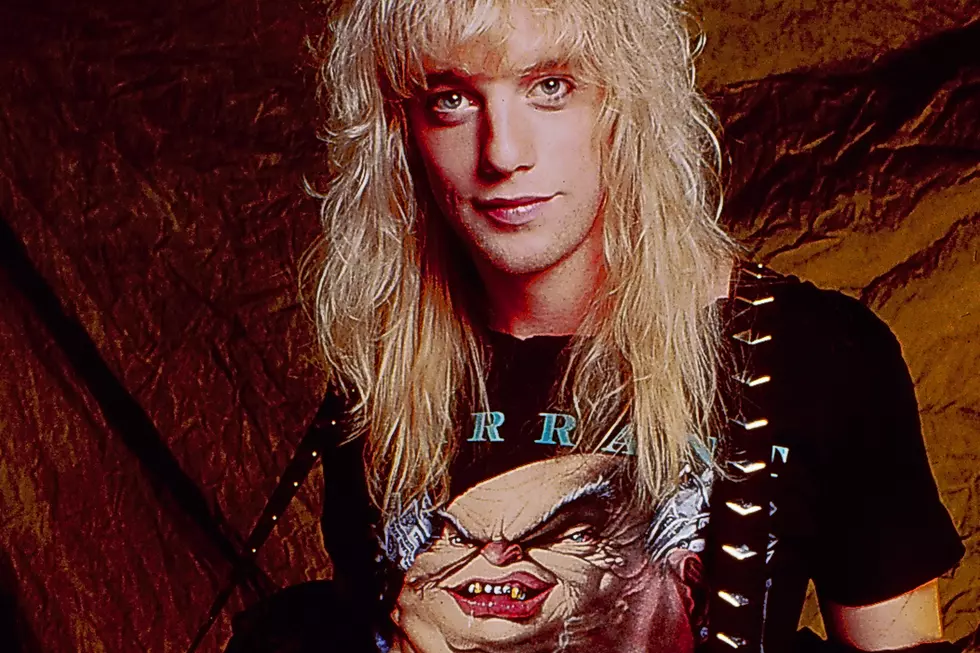 Jani Lane's Estate Sued by His Managers
Redferns, Getty Images
The management organization that looked after the affairs of late Warrant singer Jani Lane have launched a lawsuit against his estate, claiming that the family owes it a share of $3.75 million.
TMZ reports the money was earned when Lane's estate sold some of his music to a publishing company. Just Having Fun Productions, Lane's former managers, say they were entitled to 15 percent of that amount, totaling $562,000. Even though they agreed to accept 12.5 percent ($468,750), no payment ever came, and Just For Fun then filed a legal claim for the full $562,000.
Lane died in 2011 at the age of 47 as a result of acute alcohol poisoning. He left Warrant and rejoined them a number of times over the years, finally departing for good in 2008. Soon after his death, his sister, Vicky Oswald-Ley, stated that he'd been battling his illness for 10 years. "Alcoholism is not something he chose," she said. "It's something he fought every day and it just won."
Warrant bassist Jerry Dixon spoke about his ex-bandmate's death earlier this year. "Honestly, it was horrible," he told EonMusic, describing the "hopeless feeling" of watching a family member suffer. "We brought sober coaches out and set up AA meetings and took all the fun stuff off the rider – all the alcohol, and really tied to create an environment that was conducive to somebody's being sober."
He described Lane's descent as "a long, painful death, one drink at a time. He had tried. There was periods before that, he was sober for a while and we had to keep him busy, so he was our tour manager. We went to Hawaii and he collected the money, and you know, it kept him busy. He f---in' fought, and he did the best he could."
Top 100 Classic Rock Artists
More From Ultimate Classic Rock