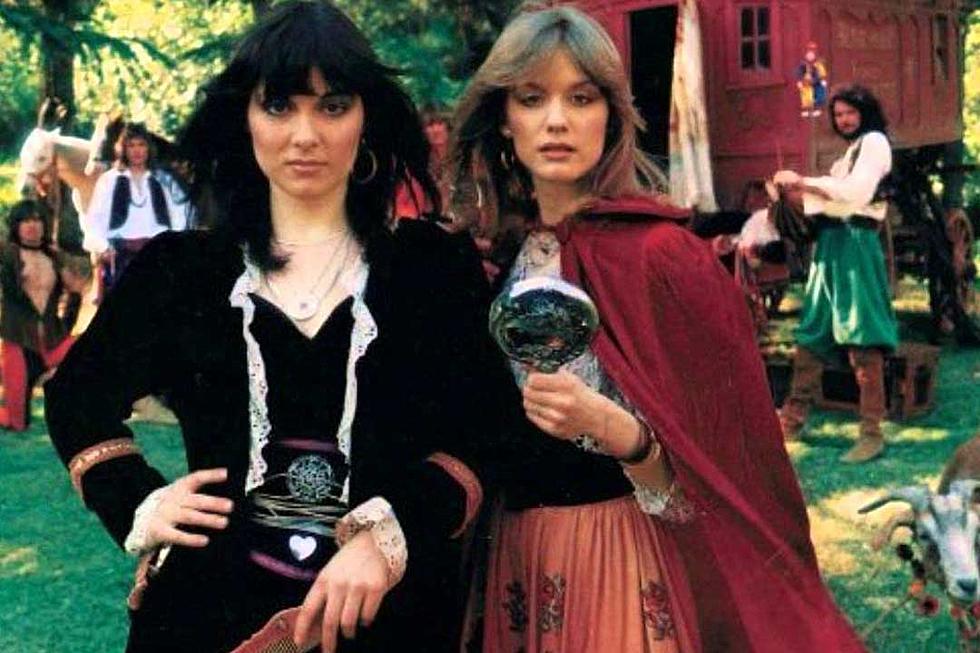 How Heart Overcame Storm of Controversy to Release 'Little Queen'
Portrait
Heart's sophomore album, the mighty Little Queen, was released on May 14, 1977.
The record arrived in a storm of controversy – or, more specifically, passive-aggression on the part of Heart's former label, Mushroom Records. Unhappy that the band had defected to Portrait Records, Mushroom released the half-baked Magazine, which featured rough studio cuts and some live tracks, right around the time of Little Queen. But the sabotage attempt backfired: Little Queen reached No. 9 on the chart and helped Heart continue their ascent to superstardom.
Still, a legal fight with Mushroom hovered over the recording process for Little Queen. For starters, Heart had to make the album in just three weeks due to the looming court battles over their desire to dissolve the band's contract with its old record label.
"When we went in to record Little Queen, the lawyer had sat us down and said, 'There's a hearing in three weeks, and at that hearing, we don't know if you're going to be stopped from completing Little Queen until the lawsuit is settled, or not,'" recalls the album's producer, Mike Flicker, in Jake Brown's book Heart: In the Studio.
"Mushroom was seeking a temporary restraining order to stop Heart from doing any more recording at all till the lawsuit was settled. So the lawyer said, 'But, if you actually get the album on the streets before then, the chances are way, way In your favor that the judge is not going to stop it.'"
Listen to Heart's Perform 'Barracuda'
Remarkably, Little Queen reveals little about this behind-the-scenes stress. The LP underscores their dual strengths: ferocious rockers ("Kick It Out," "Barracuda") and delicate acoustic numbers ("Love Alive," "Cry to Me"). "Dream of the Archer," with its regal mandolin and harmonies, conjures the band's idols, Led Zeppelin; the title track is a smoldering blues-rock lope; and "Kick It Out" is a feisty, Rolling Stones-esque strut.
Still, the album is more consistent than Heart's debut, 1976's Dreamboat Annie – and it feels rougher around the edges, albeit in subtle ways. For instance, "Go on Cry" is nearly six minutes long, and it's a somber, almost hymn-like song buoyed by gospel-style choir harmonies, nimble bass and moody guitar.
And then there's "Barracuda," which we described in our look at the Top 100 Classic Rock Songs, as "Stacked, Zeppelin-esque riffs rumble with the power of a buffalo stampede in tandem with the galloping drumming and [Ann Wilson's] powerhouse voice — an instrument that's simultaneously operatic, twang-touched and blues-based."
Wilson's rage at the misogyny she'd already experienced in the music business informed the song's poetic lyrics. The stance Heart took in the song crystallized a galvanizing, pro-women message Ann and her sister Nancy Wilson still speak out about today.
Little Queen often gets overshadowed by Magazine, especially since the latter was finished by the band and re-released in 1978. However, its lyrical grace and quietly rocking soul make it one of Heart's best albums.
Heart Albums Ranked
More From Ultimate Classic Rock