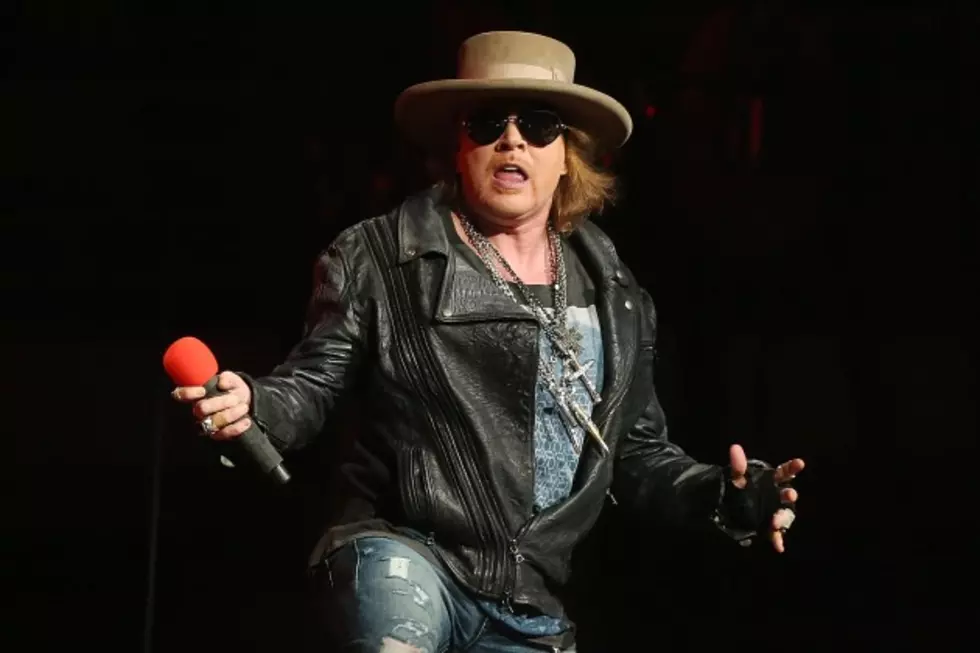 Guns N' Roses Release Trailer for 3D Concert Film
This summer, Guns N' Roses will release 'Appetite for Democracy,' a 3D concert film shot during their similarly titled residency at the Joint in the Hard Rock Hotel & Casino in Las Vegas last fall. The trailer, which has just been released, is embedded above.
The three-and-a-half minute clip shows the band tearing through a handful of hits, including 'Welcome to the Jungle,' 'Sweet Child O'Mine,' 'Live and Let Die,' 'November Rain,' 'You Could Be Mine,' 'Knockin' on Heaven's Door' and 'Paradise City. The setlist for the show includes those as well as covers by Pink Floyd ('Another Brick in the Wall, Pt. 2'), the Who ('The Seeker') and Neil Young ('Don't Let it Bring You Down').
Release date for 'Appetite for Democracy' has yet to be announced, but the YouTube page for the trailer says that it will be in theaters, 3D Blu-ray, and DVD, as well as via a worldwide television broadcast. You can find out more information on the movie's Facebook page.
Guns N' Roses aren't the only rock legends putting out a 3D concert movie this year. On Aug. 9, Metallica will release 'Through the Never,' a film that combines performance footage with a plot about a roadie sent on an errand that winds up taking a typically Metallica-esque series of twists and turns.
More From Ultimate Classic Rock