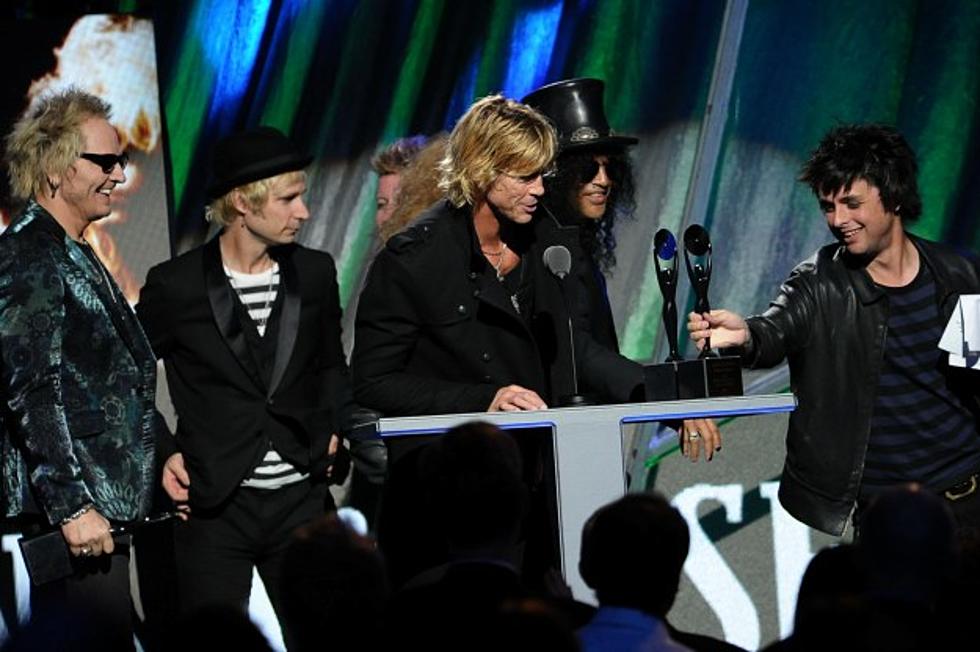 Green Day Singer Almost Joined Guns N' Roses for Hall of Fame Show
In his column at Seattle Weekly, bassist Duff McKagan wrote about the experience, and how quickly it all came together, with a little bit of perspective after having watched it on television recently.
The night before the ceremony, McKagan had a book reading at the House of Blues in Cleveland, which was attended by the members of Green Day. At the time, nobody knew what was going to happen, so, according to McKagan, 'Billie Joe and I devised a plan where he would sing whatever was needed...if needed."
Following the reading, which ended at 2:00AM, everybody involved got together for their only rehearsal -- 14 hours before the event. As it turned out, Myles Kennedy, the vocalist in Slash's band, was around to handle vocal duties. But Armstrong was still invited onstage to trade lines with Kennedy on 'Mr. Brownstone.'
Watch 'Mr. Brownstone' From the Rock and Roll Hall of Fame Induction Ceremony
More From Ultimate Classic Rock