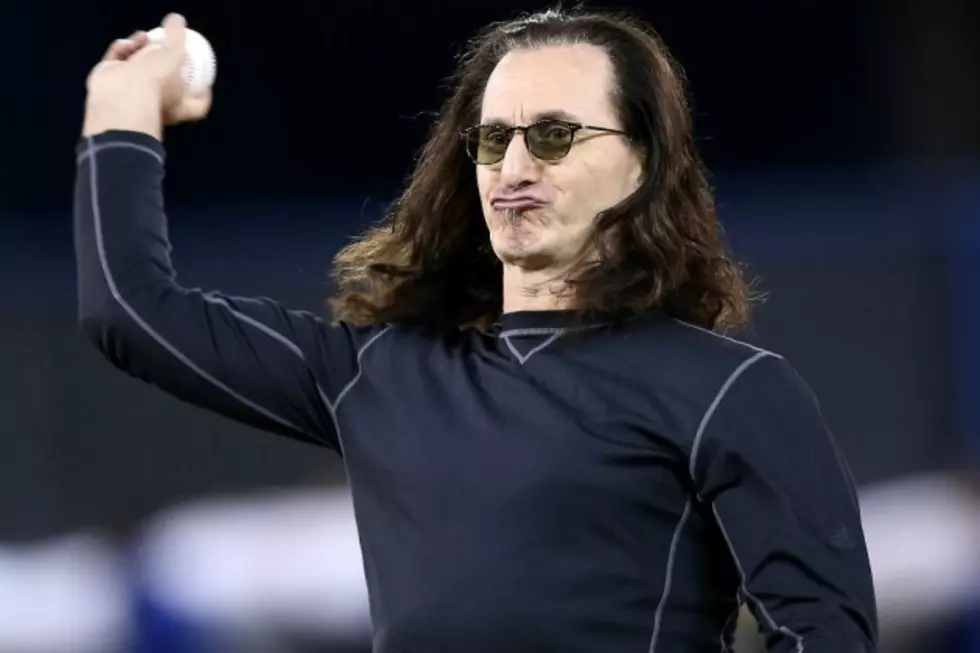 Geddy Lee Fields Baseball Questions From Fans on Twitter
Tom Szczerbowski, Getty Images
Every Rush fan worth his jacket patch knows Geddy Lee loves baseball. So it only stands to reason that, with this year's World Series still fresh in everyone's minds, the game popped up repeatedly on the list of questions submitted on social media for a recent Rolling Stone interview.
In fact, although Lee professed an aversion to social networking sites in general, saying "I see it as an addiction, and I have enough addictions," he admitted occasionally indulging for the sake of the sport: "I sometimes look on Twitter to follow baseball transactions -- but that's it."
Lee dismissed criticism of the 2014 World Series, which stretched to seven games between the San Francisco Giants and Kansas City Royals. "I thought it was great," he insisted. "The playoffs were really exciting, and I thought the World Series was great. The games that I was able to see were really good."
Of course, his favorite baseball-related topic is his beloved Toronto Blue Jays, and Lee gamely fielded questions about his feelings regarding the current state of the team. "I'm quite fond of the gentleman who's managing the Blue Jays right now," he mused. "[But] I'd like to see them get a true ace for their staff. I'd like to see them get a true second baseman. And I'd like to see them get a solid center fielder."
Finally, Lee was asked to name the perfect Rush song to soundtrack baseball's approaching free-agent period -- a question he had to give a little thought. "Oh God, that's a toughie," he laughed. "Maybe 'Losing It?' I don't know. How about 'Beneath, Between & Behind,' because everyone wants to know what's really going on."
More From Ultimate Classic Rock