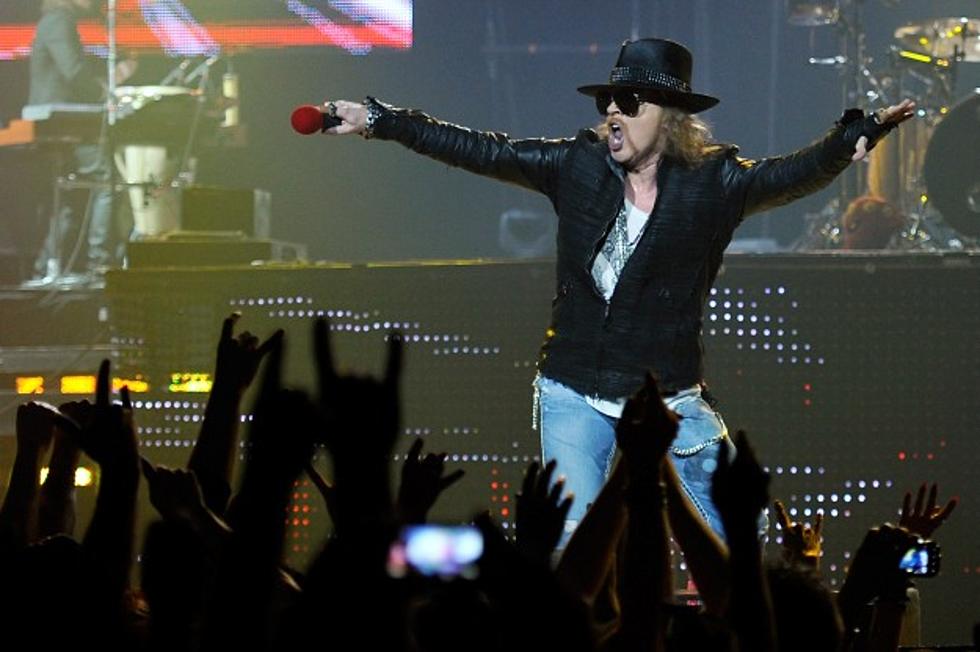 Former Guns N' Roses Manager Says Axl Rose Suffers From Stage Fright
Questions about Axl Rose's longtime inability to start concerts on time may have been answered thanks to a guy who was there at the beginning, Alan Niven. In a recent interview, Niven, who managed Guns N' Roses from 1986 to 1991, said that one of the band's biggest breaks, opening up for Aerosmith on their 'Permanent Vacation' tour in the summer of 1988, almost didn't happen due to Axl's reluctance to perform.
"Axl actually wanted to cancel that tour," Niven told Metal Sludge. "By that time, it was very evident he had a form of stage fright...The guitar players have something in their hands. They're not naked. The singer is out there naked, and sometimes that's hard to do. Obviously, Axl still has problems with it because he's still late."
Rather than play hardball and force the temperamental lead singer to go on the road, Niven put it to chance. "I gathered everyone in the office together, and I said, 'Look, I'm going to throw these dice. I'm going to weight it in Axl's favor, so a one-through-10, he does not do the tour and we cancel.' I threw an 11."
The move worked out in the band's favor. The week that the 'Permanent Vacation' tour ended, 'Sweet Child O' Mine' reached #1 on the Billboard Hot 100. Two weeks later, 'Appetite For Destruction' began a four-week run at the top of the Billboard 200.
More From Ultimate Classic Rock