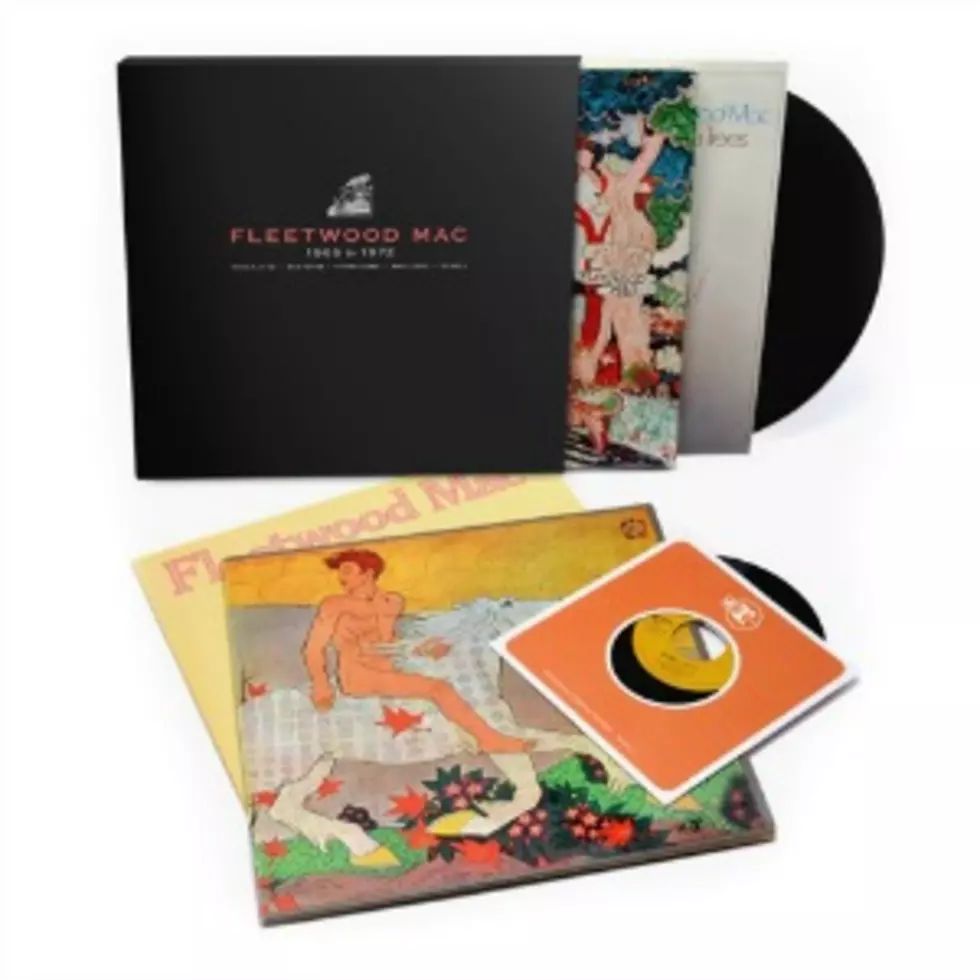 Fleetwood Mac Vinyl Reissues Scheduled for August
Reprise Records
This summer should be extra special for fans of Fleetwood Mac's early years, thanks to an upcoming slate of reissues drawn from deep in the band's vaults.
Reprise Records has announced plans to reissue four of the band's oldest records, starting with 1969's 'Then Play On,' scheduled to receive a standalone release on August 20. This newly remastered and expanded version uses the album's original U.K. track listing and running order, and adds a pair of tracks ('One Sunny Day' and 'Without You') that have never seen official CD release. The label is also adding four bonus tracks ('Oh Well' parts one and two, 'The Green Manalishi [With The Two Prong Crown],' and 'World in Harmony') and newly penned liner notes from rock critic David Fricke.
The same day, Reprise is planning to release 'Fleetwood Mac: 1969-72,' which bundles the band's first four albums for the label ('Then Play On,' 'Kiln House,' 'Future Games,' and 'Bare Trees') in a new vinyl box. Featuring painstaking reproductions of the albums' original packaging -- including gatefolds for 'Then Play On' and 'Kiln House' -- it comes housed in a cleanly designed black slipcase.
'Then Play On: Expanded Edition' is listed for $18.98, while 'Fleetwood Mac: 1969-72' is set at $79.98 -- although it seems safe to expect some collector-friendly discounts when the titles go up for pre-order.