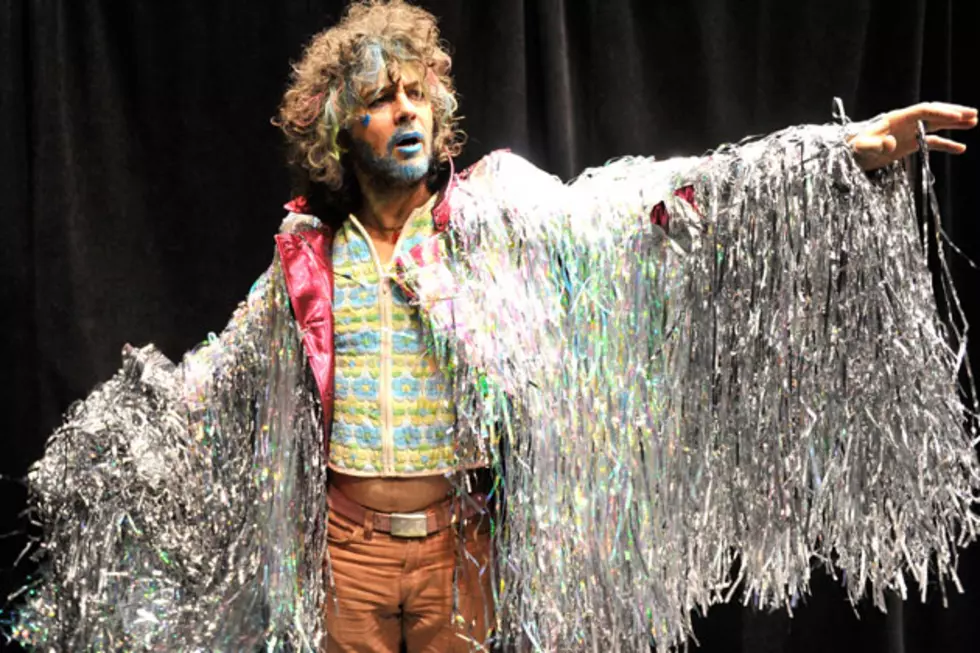 Flaming Lips Announce Track Listing and Guests for 'Sgt. Pepper"s Tribute Album
Stephen Lovekin, Getty Images
The Flaming Lips have released more info about next month's 'Sgt. Pepper's Lonely Hearts Club Band' tribute album, 'With a Little Help From My Fwends.'
In addition to the track listing -- which, not so surprisingly, follows the exact same order as the Beatles' classic 1967 album -- the band has announced which artists will be performing on the 13 tracks found on their upcoming record.
The Lips themselves appear on six of the songs, including classics like 'With a Little Help From My Friends,' 'Lucy in the Sky With Diamonds' and 'A Day in the Life.' Their special guests cross genres, featuring artists from the indie world (J. Mascis, Tegan and Sara), the jam-band scene (My Morning Jacket, Dr. Dog) and even pop star Miley Cyrus, who appears on two key cuts.
'With a Little Help From My Fwends,' which comes out on Oct. 28, also includes an appearance by the Lips' new side project Electric Wurms, who perform 'Fixing a Hole.' You can see the entire track listing below.
Proceeds from the album go toward the Bella Foundation, a nonprofit organization in Oklahoma City (the Lips' hometown) that helps low-income, elderly and terminally ill pet owners with their vet bills.
The Flaming Lips 'With a Little Help From My Fwends' Track Listing
1. 'Sgt. Pepper's Lonely Hearts Club Band,' My Morning Jacket, Fever the Ghost, J. Mascis
2. 'With a Little Help From My Friends,' The Flaming Lips, Black Pus, the Autumn Defense
3. 'Lucy in the Sky With Diamonds,' The Flaming Lips, Miley Cyrus, Moby
4. 'Getting Better,' Dr. Dog, Chuck Inglish, Morgan Delt
5. 'Fixing a Hole,' Electric Wurms
6. 'She's Leaving Home,' Phantogram, Julianna Barwick, Spaceface
7. 'Being for the Benefit of Mr. Kite!,' The Flaming Lips, MJ Keenan, Puscifer, Sunbears!
8. 'Within You Without You,' Birdflower, the Flaming Lips, Morgan Delt
9. 'When I'm Sixty-Four,' Def Rain, the Flaming Lips, Pitchwafuzz
10. 'Lovely Rita,' Tegan and Sara, Stardeath and White Dwarfs
11. 'Good Morning Good Morning,' Zorch, Grace Potter, Treasure Mammal
12. 'Sgt. Pepper's Lonely Hearts Club Band (Reprise),' Foxygen, Ben Goldwasser
13. 'A Day in the Life,' The Flaming Lips, Miley Cyrus, New Fumes
More From Ultimate Classic Rock